National
Obama Makes Paying Off Student Loans Possible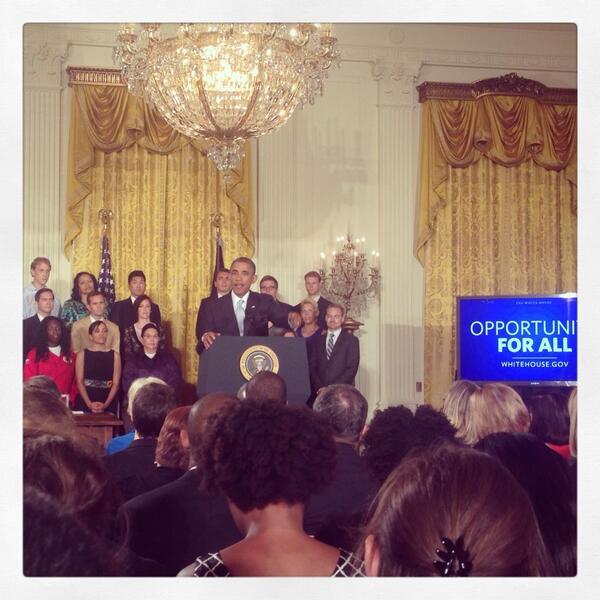 President Obama signed an executive order on Monday allowing almost five million more borrowers to put a limit on their monthly student loans.
This means that people paying off student loans will be able to pay them off. Or if enough time passes, forget about them!
This is a part of Obama's income based "Pay As You Earn" plan. It caps any repayments at 10 percent of their income. Any unpaid debt after 20 years will be forgiven. Your student loans will haunt you no more!
This order will take effect in December 2015.
Look at this fact sheet to find out everything about the order to make student loans more affordable.
Now those seeking higher education won't have to almost sell their soul to finance their education. President Obama is making getting an education more accessible.
"I'm only here because this county gave me a chance at higher education. This is why I feel so strongly about this."
According to the White House, President Obama will have a live Q&A on Tumblr, answering questions about this higher education affordability issue.
If you have any questions or want to hear more information from President Obama himself, tune in to Tumblr on June 10, 2014.
Reach Executive Producer Kristy Plaza here. Follow her on Twitter here.