National
Obama Advocates Transgender Rights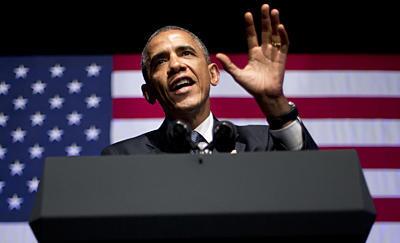 Even though President Barack Obama has long-known to be an ardent supporter of gay and lesbian rights, what is less known is that his administration also helps transgender people, says
ABC News.
During his presidential terms, Obama made nationwide history with regards to transgender rights, albeit with much less attention than his involvement with gay and lesbian rights.
Some of the breakthroughs that Obama made so far include appointing transgender people to office, preventing job discrimination against transgender government workers and signing the country's first ever civil rights protections for transgender people.
The White House announced on Monday that Obama plans to sign an executive order into effect preventing discrimination by federal contractors against their employees based on gender identity or sexual orientation.
READ MORE: Obama Will Issue LGBT Executive Order
This month, the Office of Personnel Management allowed gender reassignment surgeries for federal workers to be covered by government-contracted health insurers.
"He has been the best president for transgender rights, and nobody else is in second place," said Mara Keisling, executive director of the National Center for Transgender Equality.
Reach Executive Producer Arash Zandi here. Follow him on Twitter here.