Entertainment News
Kelly Clarkson Shares First Photo Of Daughter River Rose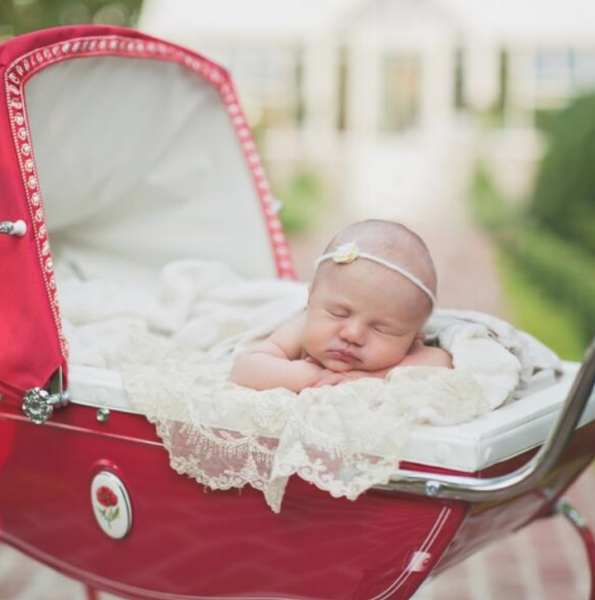 What a cutie!
Kelly Clarkson shared the first photo of her newborn daughter River Rose on Twitter on Friday, and she is absolutely adorable!
In the sweet pic, the cute baby wears a lacy dress and a floral headband while she takes a nap.
"Here is our beautiful baby girl River Rose; 6lbs 6oz, 18 inches, and the greatest thing on the planet," the proud mama tweeted.
The singer welcomed her little bundle of joy with hubby Brandon Blackstock on June 12. "Thank you to everyone for all of your well wishes! Brandon and I are on cloud 9!! :)" the original American Idol winner gushed on the social media site.
READ MORE: Drew Barrymore Gives Birth To A Baby Girl
Last November, the 32-year-old predicted that she was having a girl. "I'm totally gonna have a girl. I'm manifesting it! And when I have a girl, you're gonna be like, 'That chick knew it!'" she told Parade magazine.
Sure enough, the powerhouse vocalist was right! "I knew it!" Clarkson tweeted. "Only a girl could cause this much drama with all this vomiting ha!"
Congrats!