National
Hundreds Of Migrant Children Transported To Arizona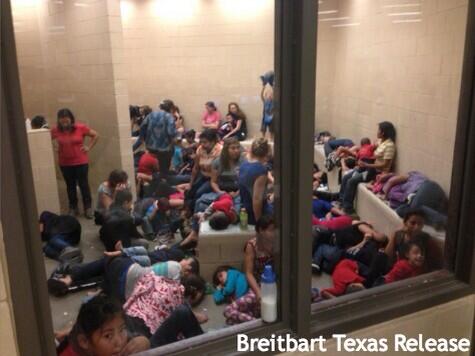 On Friday the federal government began sending hundreds of unaccompanied children to a holding center in Nogales, Ariz after they had been caught crossing the Texas border to enter the United States illegally.
While the issue of undocumented immigration has been declining in recent years, dreams of a better life keep calling unaccompanied children and parents with children to take their chances with border hopping.
READ MORE: Immigration Reform Part Of Battle For Future Of U.S.
The massive influx of unaccompanied children entering the country in recent months have rendered many Southwestern states—especially Texas—unable to accommodate all of the new migrant children fleeing the rampant drug cartels and gang violence of Central America.
Gov. Jan Brewer, of Ariz., who has long grappled with the woes of illegal immigration, was frustrated to learn that on Friday 432 children were taken to a makeshift holding facility in her state, and that more children would be arriving throughout the weekend.
READ MORE: Arizona Immigration Ruling Continues Stirring Heated Debates
"I am disturbed and outraged that President Obama's administration continues to implement this dangerous and inhumane policy," said Brewer in a written statement.
As usual, people have taken to social media to weigh in on the issue with surprising insight (and in some cases, ignorance).
Read the full story here.
Contact Deputy Editor Sara Newman here. Follow her on Twitter here.