Los Angeles and Region
Court Rules California Teacher Tenure Violates Student Rights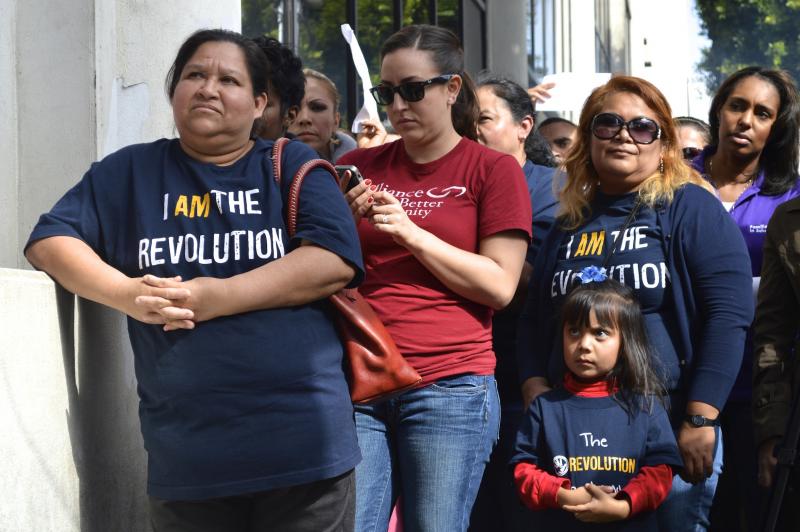 Los Angeles Superior Court Judge Rolf True has ruled that the state's teacher tenure system is unconstitutional, handing victory to a group of nine students who argued that job protection rules for public school teachers infringed on their rights.
READ MORE: California's Teacher Tenure System On Trial
The Silicon Valley-backed nonprofit Student Matters argued the case on the behalf of the nine students, with teachers unions opposed to the case, Vergara v. California, on the grounds that it vilifies educators and fails to address the real problems with the educational system.
READ MORE: Teachers Unions Intervene In Lawsuit That Challenges Teacher Seniority
The students argued that seniority-backed tenure often jettisoned high-qualified and exceptional teachers in favor of "grossly ineffective" educators. The case also alleged that the majority of tenured, unqualified educators were often placed in schools attended by low-income students.
Reach Editor-in-Chief Will Federman here. And follow him on Twitter.