International
Bodies Of Missing Israeli Teenagers Found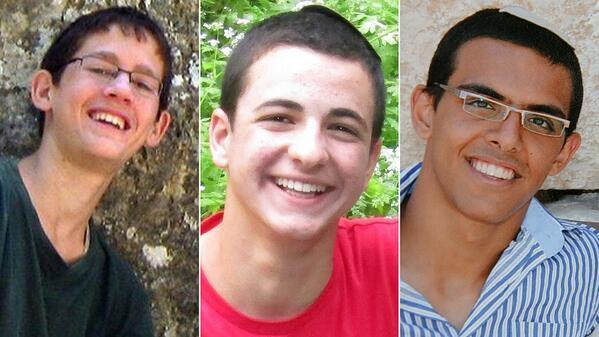 Israeli authorities discovered Monday the bodies of three kidnapped Israeli teenagers in the West Bank, according to
CNN.
Eyal Yifrah, 19, Gilad Shaar, 16 and Naftali Fraenkel, 16, went missing 18 days ago while hitchhiking near the city of Hebron.
In response, the Israel Defense Force launched Operation Brother's Keeper, consisting of a vast search across the West Bank and operations against terrorist group Hamas.
READ MORE: Israel Gives Permits For Hundreds Of Settlement Homes
Israeli Prime Minister Benjamin Netanyahu blamed Hamas for the kidnappings and killings, which Hamas denies. U.S. President Barack Obama also condemned the murders, calling them "senseless acts of terror against innocent youth."
"They were kidnapped and murdered in cold blood by human animals. Hamas is responsible and Hamas will pay," said Netanyahu at a cabinet meeting.
Reach Executive Producer Arash Zandi here. Follow him on Twitter here.