Music
Artist You Should Know: M.a.k.universe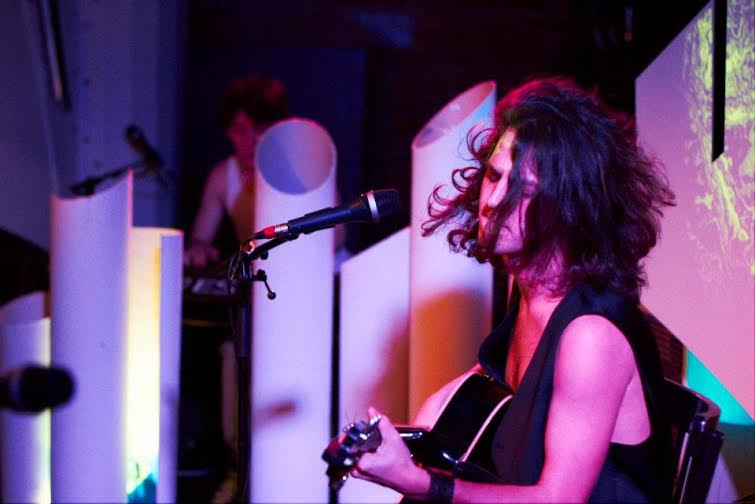 We all know the drill: a song gets played on the radio a few times, has a token featured artist (who really possesses a majority of the talent), gets a Buzzfeed article written about 11 ways it relates to cute puppies and struggles in your twenties, etc. You get the picture; it's happened time and time again.
Plot twist- what if there was an artist that didn't care for mainstream success, but just for the love of the music?
That's m.a.kuniverse. A fusion of jazz, rock and singer-songwriter vibes, m.a.k.u. is trying making music that is unique and different from anything on radio right now.
He is playing at the House of Blues Voodoo Lounge on Wednesday, July 2 and at the State Social House gig on July 19. If you don't believe me, come out and see him for yourself.
In the meantime, Neon Tommy got the chance to ask newcomer m.a.k.u. some questions.
Neon Tommy: If you could describe your music in one word, what would it be?
m.a.k.u: Eclectic.
NT: How would you describe the music you create?
M: m.a.k.universe is a mix of singer-songwriter, rock, jazz, and funk. It's also compositionally-focused as well, drawing elements from my time as a music composition major at Occidental College. I like bringing different people with me up on stage, keeping it different every night. It's hard describing the music I create, because one day I'll be singing with a guitar attached to a wah pedal, and the next I'll be playing straight-ahead jazz piano at a jam downtown.
NT: What influences your music? Whether it be certain real life experiences or other artists, etc.
M: I actually stopped listening to singer-songwriters and rock music a long time ago (although grunge will forever be in my heart); two years ago I was bit by the "jazz bug" and ever since then that's all I really listen to. Nothing excites me anymore than the spirit of improvisation. Right now I'm mesmerized by this band called the West Coast Get Down, who play every Wednesday and Friday at the Piano Bar in Hollywood. They have a hard jazz/funk aesthetic to their style, and you can stand literally one foot away from them while they blow their horns in your face.
Usually when I write a song, I'll think of something that bothers me, something that the audience and I can relate to. Is it a girl? Vanity issues? L.A. traffic? Life and death? The nature of being an entertainer? Social media? Actually, social media has come in handy quite a bit; I see a lot of depressing and introspective statuses on my news feed, and then, ZING! Songwriting material. I barely even have to search hard for inspiration anymore!
NT: Where do you envision yourself further down the road?
M: I'm working part-time at a church right now, and I'm hopefully going to get some more hours there so I can start saving up money to buy more gear. That community has been very nurturing, and I recently played some solo piano there last weekend. I mention all of this because I want to take my time; I don't want to jump head-first into my music career, because right now I think I'm only kinda ready. My friend who is going to be a graduate vocal major at USC in the fall put things into perspective for me; she said she didn't even feel ready to perform in the opera world yet, even though she got accepted to one of the most prestigious schools in the country. I expect to work part-time and full-time for a few years, all the while practicing before and after work, playing the occasional gig, doing the occasional music video, and one day I will be able to make a career out of writing my own songs/compositions and performing them in front of people. I am sure of it! It's hard being patient in an age where everything is easily accessible in a matter of seconds.
NT: If you could do a duet with anyone, who would it be?
M: The amazing Natasha Agrama. She sings her jazz stuff every now and then around LA. I want to write a song for her soon. There is a video of her online singing "Goodbye Porkpie Hat" with the late Austin Peralta; it's breathtaking.
NT: What's your favorite song you've ever written and why?
M: My favorite song I've ever written is called "Beautiful."
It's about my subtle narcissism, and one of the reasons why it's my favorite song is because of the opening lyrics: "I'm the most beautiful guy I ever saw." I always get a chuckle with that one. However, the song then proceeds to question the nature of being beautiful. I also believe it's one of my favorites because it feels finished, and as a musician, there are a lot of things I have written that have been abandoned or forgotten.
NT: How do you feel your music is different from other stuff out there right now?
M: I'm starting to implement a lot of jazz in my music. I'm all about improvisation. Not many singer-songwriters are doing that kind of thing- being solo and also letting soloists take the stage. I really want to challenge the notion of what a singer-songwriter can be. I'm starting to hear a lot more singing in jazz music, and now I want to put a lot more jazz into songwriter music. It's the one thing we as live musicians have over that whole pre-recorded electronic scene.
NT: What can fans expect from the music you plan on releasing?
M: I'm beginning to envision three album/EP ideas in my head; a rock/grunge album that hits hard with Zeppelin-type drum beats, a mock-pop album with catchy chords and devilishly ironic lyrics (just for fun), and a more serious compositionally-focused album with elements of jazz, rock, funk, hip-hop- minimal singing, more speaking with instruments.
Follow m.a.k.u. on Twitter here.
Reach Music Editor Jillian Morabito here.