Nation and World
Albuquerque Police Shoot, Kill Homeless Man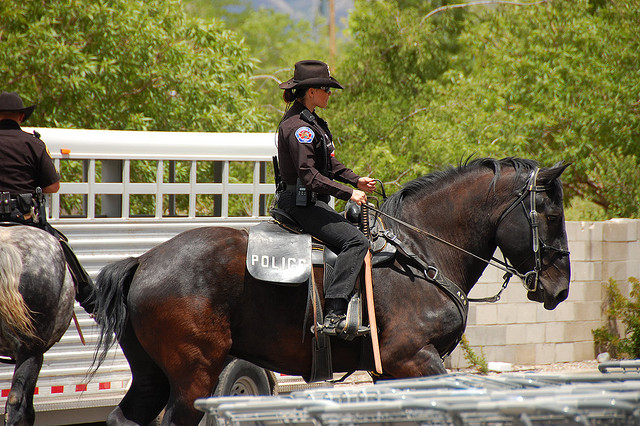 A mentally ill homeless man who was illegally camping out in the foothills above Albuquerque was shot and killed by police, a
CNN investigation
and video reveals.
According to friends, 38-year-old James Boyd had pitched the campsite because the city's homeless sheters had closed. Following five hours of negotiations with police, he agreed to leave the site and did so - but not before police shot him in the back, mortally wounding him, and sicd a dog on his legs as he lay dying. Boyd was armed with two small camping knives.
Boyd is the 26th person to be shot and killed by Albuquerque police in the last four years. Sadly, he is not the only one among them whose death represents a gross overstep of law enforcement's right to use deadly force. In 2011, 27-year-old Christopher Torres was murdered by plainclothes officers after his parents called police fearing he was mentally unstable. The officers involved claims Torres was armed; indeed, the young man died holding a broomstick.
According to CNN, the city's police department is "on the verge of federal oversight." One cannot help but wonder what exactly it's going to take to push them over the edge. As we learned recently, tossing a grenade into a playpen is apparently no cause for concern...
SEE ALSO: SWAT Team Critically Injures Infant In Drug Bust
Watch the shooting on video, courtesy of CNN (content is disturbing):
Read the full story at CNN.
Reach Senior Opinion Editor Francesca Bessey here; follow her here.