Film and TV
The 9 Most Romantic Moments In 'The Notebook'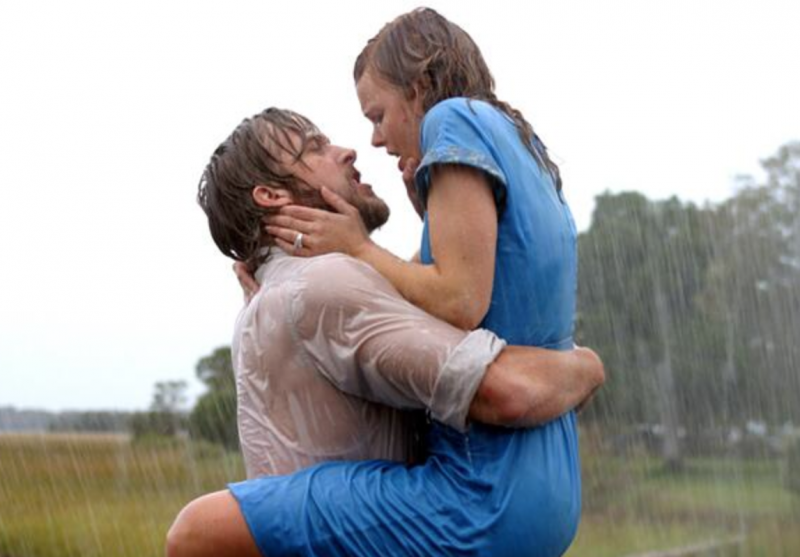 Ten years ago today—June 25, 2004—Noah Calhoun and Allie Hamilton's epic love story redefined romance forever.
"The Notebook," which is based on the novel by Nicholas Sparks, turned Ryan Gosling and Rachel McAdams into major stars and started a cultural phenomenon.
That passionate kissing scene in the rain is iconic in pop culture. Couples are even recreating it in their engagement photos!
Although the idealistic and cliché-filled drama never received a ton of critical acclaim, it's still one of the most popular movies of the last decade.
Let's celebrate the film's tenth anniversary with its nine most romantic moments that make you wish your life was a movie.
| | |
| --- | --- |
| Sure, it's a little crazy to threaten to kill yourself on a Ferris wheel just to get a date, but, you have to admit, Noah did make a pretty memorable first impression. | |
| "I could be fun, if you want. I could be pensive, smart, superstitious, brave? I can be light on my feet, I could be whatever you want." Noah is willing to do anything to get Allie, and his desperation comes off as charming and endearing, instead of stalker-ish. | |
| Dancing in the middle of an empty street late at night, with no music, might not seem that special at first, but sometimes it's the little things that count more. Our hearts melted when Allie said, "You're a terrible singer, but I like this song." | |
| "If you're a bird, I'm a bird." Noah will go anywhere and do anything for Allie, and if your man will make cheesy statements of love just to make you happy, you know he's a keeper. | |
| The first time Noah and Allie say "I love you" to each other is so sweet and genuine. It just makes you want to watch that scene over and over. | |
| Noah builds Allie a house, hoping that this grand gesture will somehow get her back. This may seem a little creepy to some since she was engaged to another man and all, but it worked! Only in the movies... | |
| This magical scene is seriously heartwarming. Noah takes Allie on a boat ride, so that she can see hundreds of beautiful swans, because we all know how much she loves birds. Talk about a romantic and thoughtful date! | |
| This was the kiss that changed the game. Lon Hammond didn't stand a chance after this. | |
| "I want you. I want all of you, forever, you and me, ever day." Noah didn't pull any punches when he thought he might lose Allie again. What girl doesn't want a guy to fight for them? Swoon. | |