Media
7 Famous Women Who Have Turned Their Backs on Feminism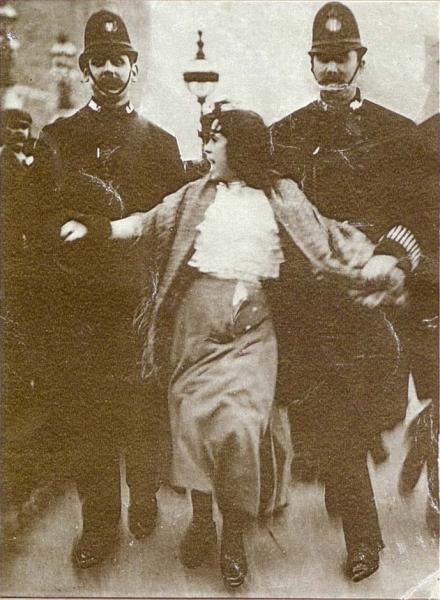 feminism (n) - the belief that men and women should enjoy political, economic, and social equality
Singer Lana Del Rey stated in a cover interview published yesterday that she just doesn't find feminism "an interesting concept." Her haughty dismissal of one of today's most gripping topics fails to live up to its anticipated shock value, however, as she is preceded by a long line of famous, successful women in entertainment and business who share her sentiments one way or another. Here are 7 more notable names and their reasons for forswearing feminism:
1. Shailene Woodley "loves men" and believes that "the idea of [raising] women to power" and "[taking] the men away from power is never going to work out." The Fault in Our Stars actress would rather see women adopt "sisterhood" and "a fine balance" that is representative of our feminine and masculine duality.
Someone please remind her what "equality" means.
2. Marissa Mayer doesn't think that she has the "militant drive" and the "chip on the shoulder" that apparently comes with considering oneself a feminist. She also believes that the negative energy associated with the term "feminist" often overtakes the positive, "amazing opportunities all over the world for women."
Because a 37-year old expectant mother can become CEO of a Fortune 500 company without "drive."
3. Kelly Clarkson isn't a feminist in the sense that she "loves being taken care of" and "having a man that's a leader." She finds the term "too strong" and synonymous to "I don't need no man."
Wait, whatever happened to your hit single "Miss Independent?"
4. Sandra Day O'Connor has never called herself a feminist, even though she "picked out every single state statute in…Arizona" that discriminated against women in order to have them changed during her time in the state legislature. The first woman to ever to sit on the U.S. Supreme Court prefers to be called "a fair judge and a hard worker."
You may renounce the label, Justice O'Connor, but you're still a pioneer to those of us who embrace it.
5. Carla Bruni doesn't think her generation (and presumably those after it) need feminism anymore. Instead, she prefers to call herself a "bourgeois" who "love[s] family life" and "doing the same thing every day."
"Spinster cat lady" is not, and has never been a requirement to join the club, Madame.
6. Taylor Swift would rather not "think about things as guys versus girls," citing the "parents who brought [her] up to think" that she can "go far in life…if she works as hard as guys."
An admirable philosophy, TSwift. Maybe you should familiarize yourself with the wealth of evidence on the gender pay gap (it affects the entertainment industry too, if you need an incentive).
7. Carrie Underwood also doesn't like the negative connotation of the term. The record-topping country singer does however, call herself a "strong female" and cites her independent upbringing as the source of her disposition.
If it weren't for the influence of feminism, you probably wouldn't have been encouraged to pursue your dreams as far as you've taken them.
At a time when millions of young women find their role models through the media, the fact that so many independently successful women distinctly renounce the feminist title is disconcerting on many levels. This phenomenon seeks to perpetuate the newest big lie about feminism: that it was necessary in the days of Susan B. Anthony and Betty Friedan, but that we should transcend into postfeminism now that the most flagrant indicators of disparity between the sexes have been mitigated.
That sentiment is only wishful thinking in a world where rape culture runs rampant and the fight for reproductive autonomy is rapidly losing ground. The 50s housewife has largely disappeared as a model of womanhood, but the fight for socioeconomic parity still has a long way to go.
Sorry to dash your hopes, Carla Bruni. But we're definitely not there yet.