Music
5 Bands You Need To Know About At Governors Ball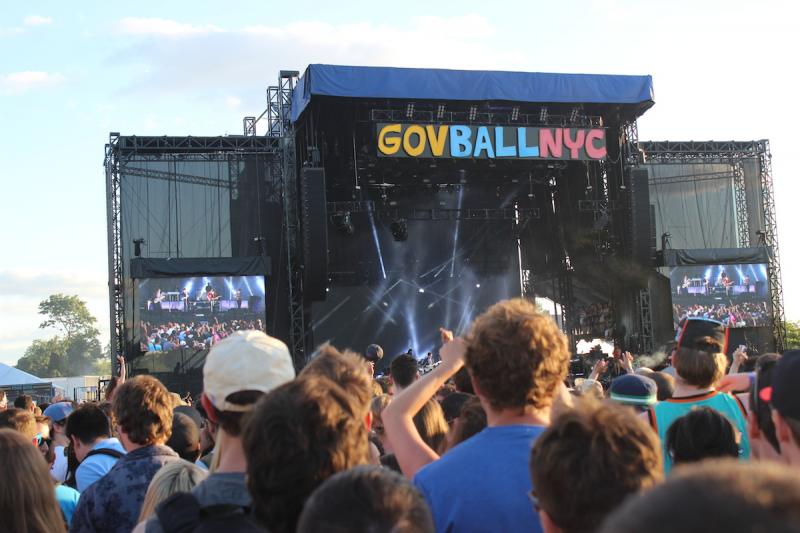 Music festivals are the place for the up and coming. From Coachella to Bonnaroo, festivals are one place that bands put their name on the map. Here are some that you'll want to keep an eye on from the
Governors Ball Music Festival
on Randall's Island in New York City.
The Head and the Heart
This 5-man (and woman) band bring the indie-folk style to an already eclectic lineup. Their music sounds like John Mayer's newest album, a faster-paced Band of Horses and a trendier version of your grandpa's bluegrass mixed into one. The Seattle natives started in 2009 after the stars aligned at a series of open mic nights, and were put on the radar after their single, "Down in the Valley."
Latest single:
Jenny Lewis
Former frontwoman of Rilo Kiley, her solo career is a reflection of her time in Rilo Kiley, the death of her father and various health problems in her past. A lovechild of groove and indie sounds, Lewis has worked behind the scenes for a lot of of what pop culture has come to know and love including HBO's "Girls" and vocals for The Postal Service. She is a highly underrated, musical force to be reckoned.
Latest single:
Ben Cameron
Cameron adds to the folk genre at the Governors Ball with unique jazzy tones. His sound is like Edward Sharpe and the Magnetic Zeros and his voice is like Phil Collins from the "Tarzan" soundtrack. Two winners. He has a new EP coming out this fall and begins touring, so be sure to check him out!
Latest single:
Disclosure
This duo is definitely on the rise after their single "Latch" "latched" into our heads. Though they're already Grammy-nominees (their debut album, "Settle," was nominated for Best Electronica Album), they made this list because not only has their fame benefited for them, but it's catapulted other artists into stardom (Sam Smith, Eliza Doolittle) and they're nowhere near finished. The UK-born brothers are currently embarking on a worldwide tour to more than 40 countries, and they're only 20 and 23.
Lastest single:
Chance the Rapper
Chancelor Bennett has made a name for himself against all odds. With no label, ridicule from teachers and donations (you can download his mixtapes for free), he has released two mixtapes that have gained him "universal critical acclaim." When you take a tamer Childish Gambino (makes sense since they have a song together) mixed with a younger Wiz Khalifa, you've got Chance. Oh, and he can sing.
Latest single:
Reach Contributor Katie Chen here. Follow her on Twitter here.