National
Supreme Court Upholds Prayer at Government Meetings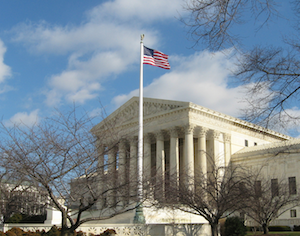 The Supreme Court announced on Monday that public meetings are open to sectarian prayers, even if the majority of the prayers are Christian.
The 5-4 decision turned down the idea that the town of Greece, New York, violated the U.S. Constitution – picking a lot of Christian prayer-givers in government meetings, according to USA Today.
Representing the court, Justice Anthony M. Kennedy said that the court didn't want to set detailed limits on prayers because they had been a part of legislatures and city councils in U.S. history, based on reporting from L.A. Times.
Two women, a Jewish and a nonbeliever, had sued the town for picking too many Christian prayers in their public meetings. The case went to the high court after the 2nd U.S. Circuit Court of Appeals in New York. The case is called Town of Greece v. Galloway, U.S. Supreme Court, No. 12-696.
Contact Executive Producer Zhiqi Scarlett Chen here.