Nation and World
Sex Trafficking Activist Resigns Over Allegations Stories Are Untrue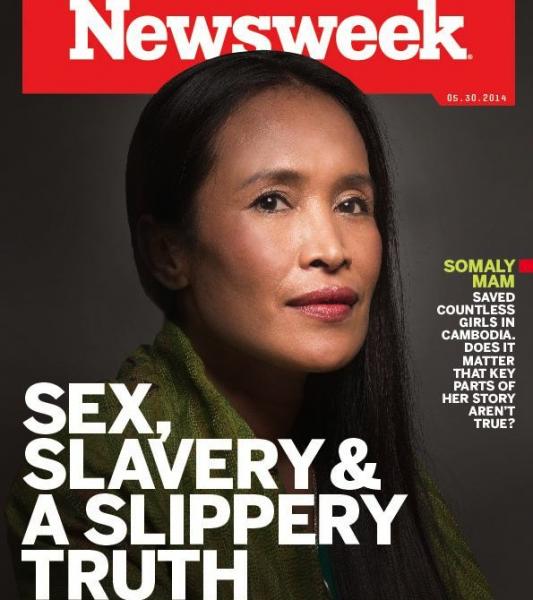 Somaly Mam, a famous Cambodian activist, has resigned from her foundation following reports
made by Newsweek
that the life stories she claims are untrue. The publication dubbed her the "Holy Saint (And Sinner) of Sex Trafficking."
Mam started the Somaly Mam Foundation in an effort to combat sex trafficking. She and close members of her group shared stories about being young victims of the sex trade. The cause attracted celebrity attention from the likes of Oprah Winfrey and Mam helped bring in millions of dollars.
According to Newsweek, however, her experiences are untrue. She was never sold into slavery at the tender age of nine or ten. She did not spend a decade in a brothel. Newsweek also throws suspicion on the other women in the group, as well as their stories.
Mam claims she was sold as a virgin to a Chinese merchant by a man she called "Grandfather," before being forced into a marriage at only 14. Newsweek said the acquaintances and teachers from her past do not remember a grandfather figure, nor do they remember her leaving the area until after high school. Newsweek also points out the activist said she was trafficked at nine or ten at the White House, but then writes she was trafficked starting at 16 years old.
This is not Mam's first time being accused. The Cambodia Daily raised the same concerns in 2012 and 2013.
Gina Reiss-Wilchins, the executive director of the Somaly Mam Foundation, said the group enlisted a law firm in March to investigate on its own. Newsweek's claims are not a shock.
"While we are extremely saddened by this news, we remain grateful to Somaly's work over the past two decades and for helping to build a foundation that has served thousands of women and girls," she said in a statement. "We don't expect this transition to be simple, but we ask that you stand with us in the face of these serious challenges and help us to honor all victims and survivors, and the millions of women and girls who are enslaved across the globe."
Read more on this story here.
Reach Senior Entertainment Editor Kathy Zerbib here. Follow her on Twitter here.