National
Obama To Bypass Congress With New Climate Change Rule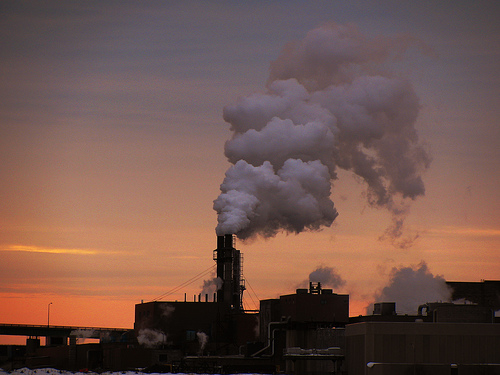 President Obama plans to reveal a new rule Monday that will make serious cuts to greenhouse gas emissions.
According to the Los Angeles Times, Obama is bypassing Congress with this move and is using his authority under the Clean Air Act to drastically reduce carbon dioxide emissions from power plants.
It's a bold and controversial move, as it will likely draw strong criticism from the industry and Conservatives—particularly for the loss of jobs the new rule could cause. But power plants are the largest producers of gas that traps heat, and with recent glacier collapses in the Antarctic causing a "point of no return" on dramatic sea level rises, it's a timely move by Obama.
The 3,000-page document will be released Monday, and the Obama administration hopes to put the rule in place by the end of 2016.
Reach Executive Producer Cassie Paton here. Follow her on Twitter here.