Los Angeles and Region
Firefighters Receive Gift Of Cooler Temperatures Amid Raging Fires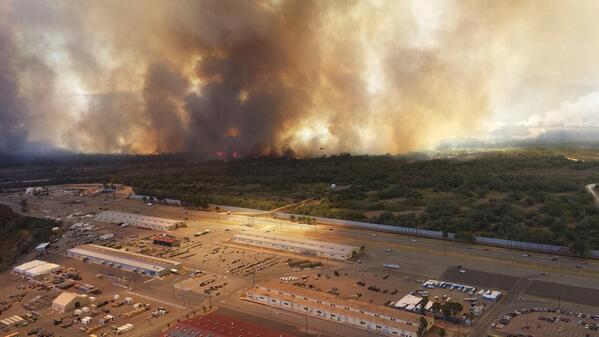 With the thermostat not expected to rise above 75 degrees in San Diego on Saturday and the help of calmer winds, local firefighters
look forward to making progress
in their battle against four large brush fires in county's northern region.
READ MORE: 9,000 Acres Charred As Southern California Wildfires Continue
After Friday's eruption at Camp Pendelton forced the evacuation of all personnel, a boost in wildfire morale is much needed.
Since the fires reared their ugly heads on Tuesday, over 27,000 acres have burned.
READ MORE: Wildfires Leave 15 Square Miles Of Scorched Earth
On Thursday two people were arrested north of San Diego on suspicion of arson, but their connection to this week's raging fires remains unclear. Yet, many believe that either directly or indirectly, people are to blame for this week's fiery events.
"The probability of fires is increasing because people are increasing," Jon Keeley, an expert in California wildfires, told National Geographic.
Contact Deputy Editor Sara Newman here. Follow her on Twitter here.