National
Elliot Rodger's Parents Speak Out, Describe "Hell On Earth"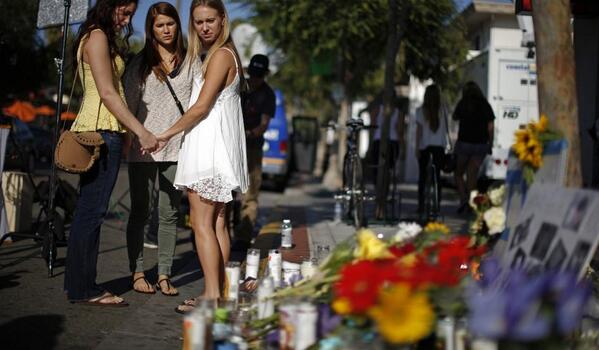 Mass shooter Elliot Rodger's parents released a tragic joint statement Thursday, indicating their extreme sorrow and how they are "crying in pain for the victims and their families" after the Isla Vista massacre.
Family friend and spokesperson Simon Astaire read the statement from Chin and Peter Rodger on the TODAY show. In the statement, the parents claim it is now their responsibility to help prevent any future tragedies like the one their son caused, adding: "Not only to avoid more innocence destroyed, but also to identify and deal with the mental issues that drove our son to do what he did."
Astaire said Rodger's parents are "mourning the victims more than they are mourning their son," and that they are "virtually unrecognizable" due to the pain they're enduring.
You can hear the statement and watch the interview with the family friend here.
Reach Executive Producer Cassie Paton here. Follow her on Twitter here.