Los Angeles
How One Los Angeles Nanny Divides Her Love Between Work And Family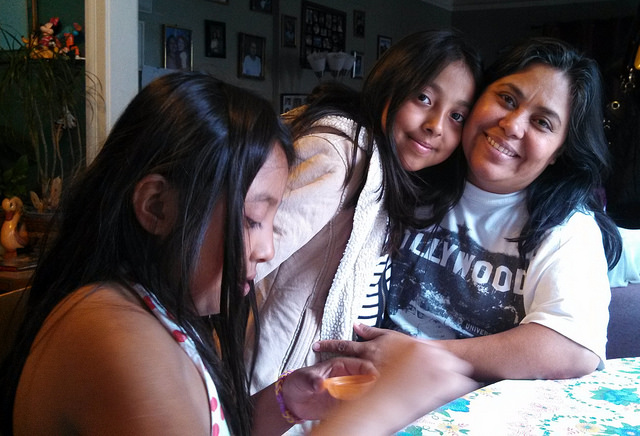 Working parents are often torn about whether to care for their children themselves or to hire a nanny. Some parents can't keep a job without a nanny's help. But nannies themselves face an even more traumatic dilemma with much higher stakes. Like thousands of other women who fled El Salvador for the U.S. in the 1990s, Eva Cortez is now a nanny.
Nannies in Los Angeles make between $15-$30 an hour. Some nannies that Eva knows work for as little as $10 a day per child: a discounted rate for other Central American families who are struggling to afford childcare while they work for the minimum themselves. Eva works five days a week, usually 9-5, but often with an early morning start or late into the evening. When she gets home, she summons the little energy she has left to look after her own children.
This is her story of love, divided between the families she looks after, the babies she left behind in El Salvador and her children she's had in Los Angeles.