Music
Coldplay: 'Ghost Stories' Album Review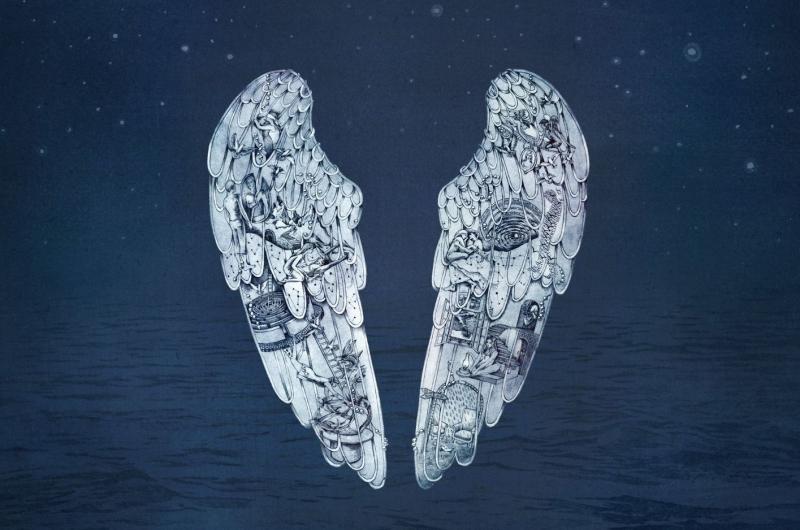 Forget fifteen minutes of fame— Coldplay has been producing highly successful albums for 15 years and has not paused for a beat.
On May 19, 2014, the London-based alternative rock band released their sixth album "Ghost Stories." So far, it is their fourth number one album and is currently the highest selling album of 2014.
When I first listened to "Ghost Stories" I had no prior knowledge regarding which singles were released. Call me pretentious or hipster, but I am not all that into the music that is streamed on the radio. Needless to say, that doesn't necessarily intonate that I'm out of touch with current music culture. "Ghost Stories," however, sadly depicts just how out of touch Coldplay has become with themselves when considering who they were as a band over a decade ago.
In all honesty, the writing was extremely lazy on several accounts. "Oceans," "O," "A Sky Full of Stars," "Ink," "Always in My Head" and essentially the rest of the album was slow, mellow and all about the same thing: a loss of love. It is no secret that lead vocalist Chris Martin and actress Gwyneth Paltrow are calling it quits on a 10-year marriage that has lasted through the majority of Coldplay's career. Unfortunately, Martin's personal problems did not remain private on "Ghost Stories" as the rest of his marriage with Paltrow has been since the early 2000's. Instead, all of the songs are lazily written, not upbeat at the very least and consistently drones on about a failed love.
Specifically, I despised the song "Midnight." It started off as any typical Coldplay song would— quiet and progressively crescendoing to a much larger, epic melody. It didn't, however, ever become anything close to epic nor did it become melodic. Simply put, the song was boring and would put an infant child who was teething to bed before it was halfway through. Not only that, he is murmuring his song lyrics and Martin's voice has become modified so it echoes making it extremely difficult to understand what the lyrics even were. Despite having to look the lyrics up in order to better understand what "Midnight" was about, I already had a gut feeling it would be about loving someone (Paltrow) who was no longer a part of Martin's life.
The main thing that disappointed me about "Ghost Stories" was the fact that there wasn't a single song that was identified as the quintessential track of the album that built its way up to an unforgettable, iTunes commercial-worthy hook that would become everyone's song for the moment. I expected something like "Speed of Sound," "Viva La Vida," "Clocks,"or "Paradise."
I was basically expecting a song that would memorialize the entire album as "the album with the song 'Magic'" and everyone would respond "Oh you mean 'Ghost Stories!' Yes that was a great album." Something tells me this will not be the case.
I could've put money on "Magic" being the quintessential single that would circulate multiple radio stations as the album is released. I could also put money down that "Magic" will not earn a nod for a Grammy like "Clocks" or "Viva la Vida" had. Simply put, "Magic" is not what I would consider to be the most eloquently written song:"Call it magic, call it true/ I call it magic when I'm with you/And I just got broken, broken into two/Still I call it magic, when I'm next to you."
Not only is the song vulnerable in the most contradictory of ways, it is also not very catchy. The instrumental of the song has a pop synth vibe that is completely inorganic to the songs that had put Coldplay on the map in the first place. Take the song "Yellow" for example. From 2000's album "Parachutes," "Yellow" is a song that appears to make total sense, has a beautiful hook and plays off the traditional instrumental/acoustic sound that is completely absent of electronica. The beautiful thing about "Yellow," a song that truly brought Coldplay to fame overseas in the US, is the fact that even Chris Martin himself has zero idea what the song is about. It just goes to show that when holistically evaluating a song, more than song lyrics or a decent beat can be constituted as a good song.
Typically, quality work follows when the artist is passionate about the work that he or she is producing. In other words, the artist has to embody every attribute of their work to avoid any loose ends. Perhaps Coldplay is trying too hard to cater to the needs of their fans and are no longer considering their own artistic needs thus causing their later music to lack in quality.
Many could argue that this happens to every band that's been around for as long as Coldplay has been. Moreover, it is essential that artists change their style for the sake of not sounding identical to previous albums. Coldplay's first three albums— "Parachutes," "A Rush of Blood to the Head," and "X&Y"— were highly successful and consistent to the ambiance articulated early in their career.
Every album beyond those three began to trickle away from their unique sound and toward a more upbeat cookie-cutter hop-in-your-step love song melody that all pop artists seem to be pushing in their songs these days. Despite my critical approach to "Ghost Stories," I am and have always been a long-time fan of Coldplay.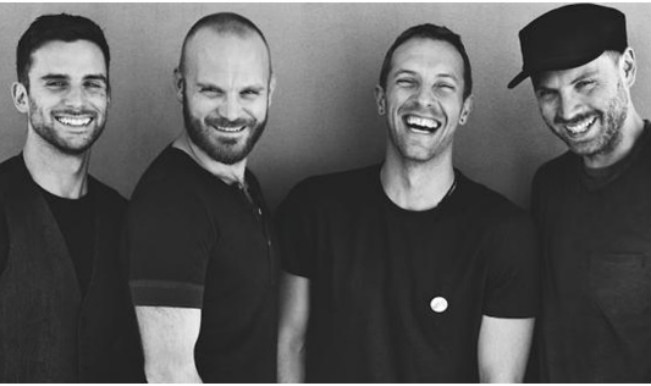 Not only was I initially intrigued by Martin's attractive scruff or the fact that his English accent can be heard in his voice when he sings, I deeply resonated with Coldplay's song lyrics. I'll always remember the opening scene from "Garden State" and how "Don't Panic" from 2000's "Parachutes" accurately illustrated Zac Braff's feeling of indifference to life. Or the time I listened to the lyrics to "Talk" and connect to Martin as he spoke of moments of angst: "Are you lost of incomplete?/Do you feel like a puzzle, you can't find your missing piece?"
Although Avicii, Madeon and Timbaland collaborated with Coldplay on "Ghost Stories," I believe the day that we truly lost Coldplay to mainstream pop was the moment Jay-Z collaborated with Chris Martin on the song "Lost!" "Princess of China", featuring Rihanna on the album "Mylo Xyloto," was the moment it was set in stone that Coldplay's brand was officially property of "Top 40" and the humble days of "Everything is Not Lost," "Shiver," "Clocks," and "Fix You" became a thing of the past.
"Parachutes" may not be as highly regarded of an album in comparison to the Grammy winning albums "A Rush of Blood to the Head" and "X&Y," but of all six albums, it is my absolutely favorite. If you haven't given it chance yet or if you haven't heard the album in a while, please give it a listen. In addition to the well-known songs "Shiver," "Yellow," and "Trouble," there are also lesser-known songs that are absolute gems. "Sparks" and "Everything's Not Lost" are among the few older Coldplay songs that are overlooked. After not being able to stand listening to "Ghost Stories" for the fifth time in a row I decided to play "Parachutes" instead.
As I revisit the sounds that made me fall in love with them originally, I realize that instead of patronizing "Ghost Stories," I should instead give credit to Coldplay for being able to keep up with the changing trends of music over the course of 15 years well enough that they continue reach out to a diverse audience. I would never allow their current albums to thwart my opinion of Coldplay as a whole and can say if they were to headline Coachella 2015, I would definitely make an effort to see the performance in its entirety— because young or old, seeing Coldplay live is an experience that I and many others would consider to be priceless.
Perhaps I am not a part of this aforementioned diverse audience anymore, but to hear my all-time favorite song "Don't Panic" live would put me in a state of pure euphoric bliss and I would temporarily forget that Coldplay ever sold out in the first place.
Reach Staff Reporter Lauren Brose here and follow her on Twitter.