International
31 Killed And Dozens More Injured In Chinese Terror Attack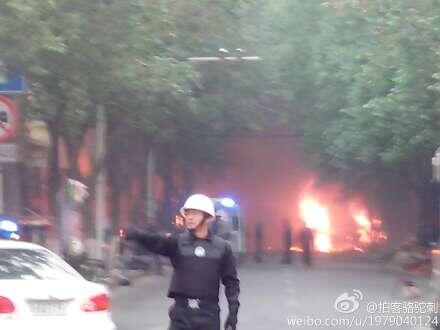 Several explosions in an open-air market in the western Chinese region of Xinjiang killed 31 people this morning and injured more than 90 others.
According to CNN, two SUVs "slammed into shoppers" in the region's capital, Urumqi, and threw explosives from the vehicles into the crowd. The vehicles exploded shortly after 7:50 a.m.
This attack follows a string of other violent outbursts in the area, which is rife with tension and violence. Last month, an explosion at a Urumqi train station killed three people and wounded 79 others. In March, 29 people were killed in a mass knife attack in the Xinjiang region.
The president of the People's Republic of China, Xi Jinping, called for the terrorists behind this latest attack to be "severely" punished, according to the article.
Reach Executive Producer Cassie Paton here. Follow her on Twitter here.