Los Angeles
Why The SCALE Protest Matters To You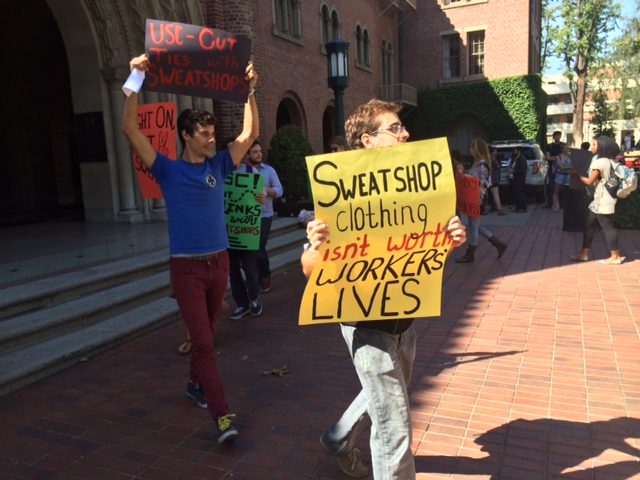 "Nikias, step off it! Put people over profit!"
Members and supporters of the Student Coalition Against Labor Exploitation (SCALE) took to the streets outside Bovard on Tuesday in protest of USC's continued business with the VF Corporation, parent company to Jansport and notorious for overlooking the safety concerns facing workers in its Bangladeshi factories. In 2013, USC became an affiliate of the Worker Rights Consortium (WRC), an independent labor rights monitoring organization.
The WRC recommends to its affiliates that the brands they do business with sing the "Accord on Fire and Building Safety in Bangladesh", a legally binding agreement which gained momentum after the Ranza Plaza factory collapse in April of 2013 and has been signed by over 150 brands and retailers in over 20 countries.
However, neither President C.L. Max Nikias nor the USC Administration has pressured VF and JanSport to sign the accord.
On April 15th, after 8 months of weekly letters to President C.L. Max Nikias, multiple office visits, and no changes in policy, 18 members of SCALE staged a sit-in outside the President's office. So far, the 18 have been threatened with having their scholarships revoked, having their parents called, and possibly suspension.
So why does this matter?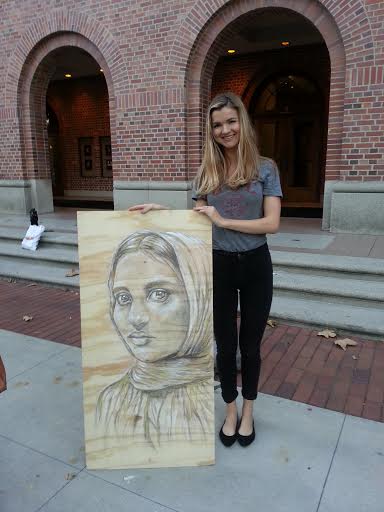 One student speaker at the protest remarked that at Harvard University, any student or student organization is able to schedule an audience with the President. At USC, however, this is not the case. The weekly letters written by SCALE have reportedly never been read by President Nikias, and members have been locked out of his office multiple times. Others groups have allegedly been locked out of the office as well, due to the administration believing they were associated with SCALE.
This closed-door policy at USC's highest level shows a disregard for students and student groups. As student Tasbeeh Herwees remarked, "The administration doesn't treat students like we're a worthy allocation of their time."
Furthermore, this threat of suspension or expulsion instead of having a discourse with the students is worrying. "It seems totally absurd," said alumnus Julia Mangione, "that they would rather suspend students than have an honest conversation with President Nikias."
So far 16 universities have cut ties with VF and Jansport over the issue—including Ivy leagues Cornell, Columbus, and the University of Pennsylvania. As USC is currently trying to rebrand itself as the "Ivy of the West Coast," shouldn't it take a cue from the real Ivys?
"We love our university and want it to stand for ideals we believe in," said student Liz Fernades, looking out at the twenty-odd students chanting as they held signs saying "too sexy for sweatshop clothes" and "sweatshop clothing isn't worth workers' lives." "We don't think USC money should be going to a company that doesn't care for its workers' safety."
Reach Contributor Molly Quinlan here.