National
Washington Landslide Death Toll At 33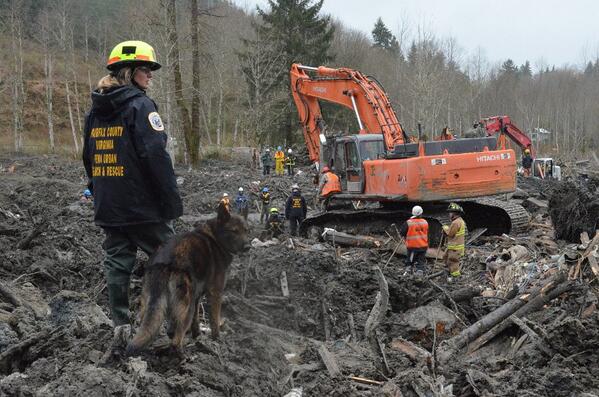 The death toll in last month's deadly landslide in Washington state officially rose to 33 on Monday as search and rescue teams recovered the remains of three more victims.

Twelve people remain missing from the March 22 disaster in the northwestern Washington town of Oso. The landslide left a square mile of debris, burying some victims in up to 70 feet of mud.

The revised death toll figures come a day after U.S. Department of Homeland Security secretary Jeh Johnson and FEMA administrator Craig Fugate toured the disaster area with Washington governor Jay Inslee.

Read more about the Washington landslide recovery efforts at the Los Angeles Times and CNN.

Reach Associate News Editor Colin Hale here. Follow him on Twitter.