National
Supreme Court Approves Michigan's Affirmative Action Ban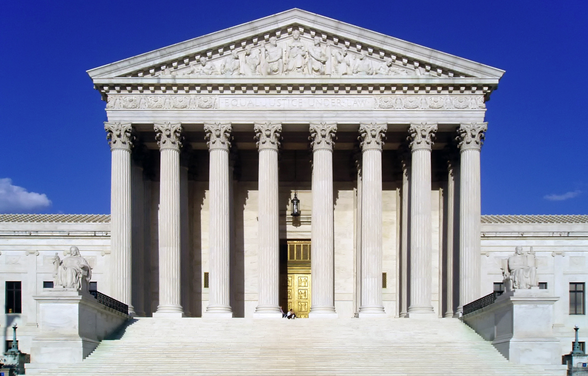 The Supreme Court upheld Michigan's ban on affirmative action on Tuesday, allowing an amendment to the state constitution that will prevent Michigan state colleges from using race as a factor in their admissions.
The decision came in a 6-2 ruling that claimed a lower federal court was wrong to write off the ban as discriminatory.
ALSO SEE: Supreme Court Takes On Affirmative Action
Justice Anthony Kennedy was one of the six justices to agree with the ruling. "This case is not about how the debate about racial preferences should be resolved," he said. "It is about who may resolve it."
Justice Sonia Sotomayor, who admitted that affirmative action was a factor in her admission to Princeton University, opposed the ruling.
"Without checks, democratically approved legislation can oppress minority groups," Justice Sotomayor said, reading her written dissent aloud in court.
Read more at USA Today. Follow Executive Producer Raishad on Twitter.