Entertainment News
'Sisterhood Of The Traveling Pants 3' In The Making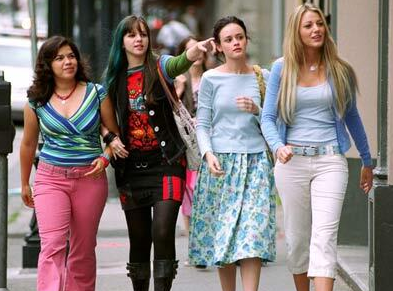 The original cast might be reuniting for another sequel to "
The Sisterhood of the Traveling Pants
." According to
Gossipcop.com
, the movie will take place a decade later than the first and second movies.
Alexis Bledel, Blake Lively, America Ferrera, and Amber Tamblyn have previously said they would be interested in a reunion. However, their reps have not confirmed that the four actresses will be reprising their roles.
According to MovieFone.com, the third and final movie will be titled "Sisterhood Everlasting," based on the novels by Ann Brashares. In the book, Tibby, played by Tamblyn, invites her three best friends on a trip they will never forget.
Entertainment Weekly has said that Ken Kwapis, who has directed the previous movies, will take over directing again.
The movies were released in 2005, and 2008, so a third installment is long overdue.
Reach Executive Producer Beatrice Verhoeven here. Follow her on Twitter.