Los Angeles
Restroom Attendants See A Different Side Of L.A. Nightlife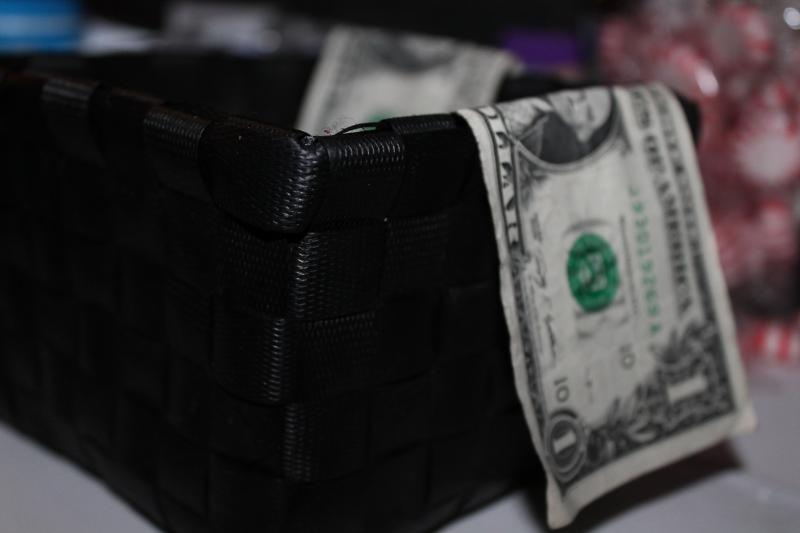 "Kay," whose name has been changed to protect her identity, is a bathroom attendant. Every weekend she wears a bow tie, black slacks and a perfectly pressed white button-down shirt and scurries around nightclub bathrooms across Los Angeles.
In the women's restroom, Kay carefully arranges designer perfumes and nail polish on a small coffee table with a pink silky cloth. On a different cart she prepares a variety of mints, cigarettes and some candy. Next to a pack of Orbit gum she places a small black basket, where she puts a dollar as "bait money," so people know to tip her. Kay relies on the tips she earns, as she does not earn an hourly wage.
A few months ago, Kay was laid off from her job as a preschool teacher and was barely getting work as a substitute teacher. She needed a job, and fast. At an unemployment office she saw a sign for bathroom attendants. She first thought a bathroom attendant cleaned bathrooms, which she assumed was an easy job to get since many people do not want to scrub toilets. But when she found out what a bathroom attendant really was, Kay didn't know what to think.
Currently, Kay is a substitute teacher at Head Start, a publicly funded preschool to under served communities, but does not earn enough to get by. As a substitute she is not awarded benefits and does not know when and where she will work. She continues her work as a bathroom attendant because she needs the extra cash, but she also discovered that she enjoys it. She loves people, despite of some reoccurring unpleasantries, like the long hours on her feet, women who are too embarrassed to face her, stinginess and drunken vomiting.
In just the few short months, her stories about the profession are hysterical, unbelievable and seem endless. From the time a women gave her $100 for just listening to her talk, to working at Hollywood Hills mansions catering to celebrates, who she discovered don't tip very well, if at all. She says Paris Hilton came into her bathroom three times and did not even leave one dollar bill.