Nation and World
One Tweet Gets 14-Year-Old Girl Arrested
A Twitter user by the name of "@QueenDemetriax_" is learning a lesson in national security after she was arrested for tweeting a threatening message to American Airlines -- even after pleading for forgiveness.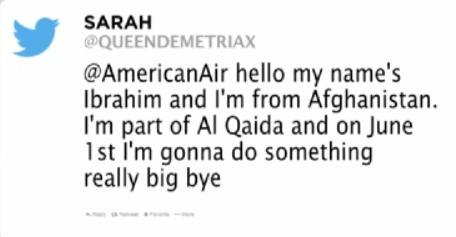 The 14-year-old Dutch girl was charged with "posting a false or alarming announcement" for posting the following message on Twitter:
American Airlines responded swiftly, alerting her to the seriousness of the threat and the criminal consequence of the Tweet.
The girl pleaded with the airline for forgiveness, but to no avail -- American Airlines forwarded her information to the authorities, who launched an investigation into her location.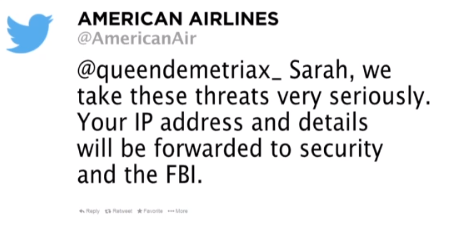 She turned herself in not long after the investigation had been launched. Her account
was suspended, although the consequences of the charge aren't immediately clear.
"We take security matters very seriously and work with authorities on a case-by-case basis," American Airlines spokesman Matt Miller said, according to CNN. "American's response was taken down per our standard procedures. In this type of situation, we flag the conversation with the proper authorities and then take down the message(s)."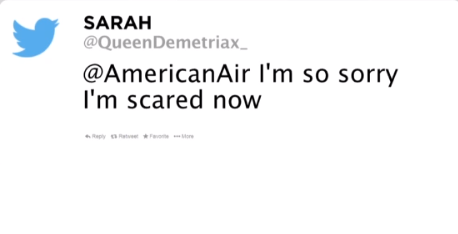 Read more at CNN. Contact Executive Producer Raishad Hardnett via Twitter.