Entertainment News
Miley Cyrus Says Goodbye To New Puppy Moonie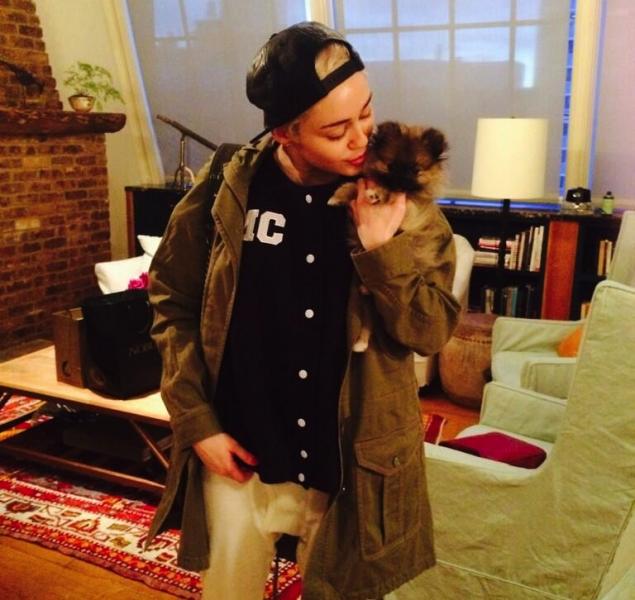 Puppy love has proved to be incomparable to the real deal for Miley Cyrus.
The 21-year-old singer decided to part ways with her new puppy, Moonie, as she is still mourning the loss of her beloved dog, Floyd, earlier this month.
"Moonie, thank you for giving me so much love, comfort, & peace," tweeted Cyrus on Apr. 13. "It's just to soon for me right now #missingmoonie."
The precious pup was a gift from Cyrus' mom, Tish, in an attempt to heal her daughter's broken heart only days after Floyd passed away, according to the LA Times.
The "Wrecking Ball" singer struggled to hold back her grief while on tour earlier in the month, according to US Weekly.
Even with Moonie by her side, the pop princess could not seem to shake the sadness, tweeting on Apr. 5: "So torn. I love having little Moonie cuddle w me and Mary Jane but just don't know if I'm ready to love again."
Although time has passed, Cyrus has been unable to accept all Moonie's love. Cyrus said the little pup will go to a friend of her mother who has a puppy named Molly for Moonie to play with, according to US Weekly.
The former Disney star will still have plenty more fur to cry on in Moonie's absence with the company of her four-legged, rescue companions Mary Jane, Penny Lane, Ziggy, Bean and Happy.
Reach Contributor Kaiti Williamson here.