Entertainment News
Lupita Nyong'o Is 'Most Beautiful'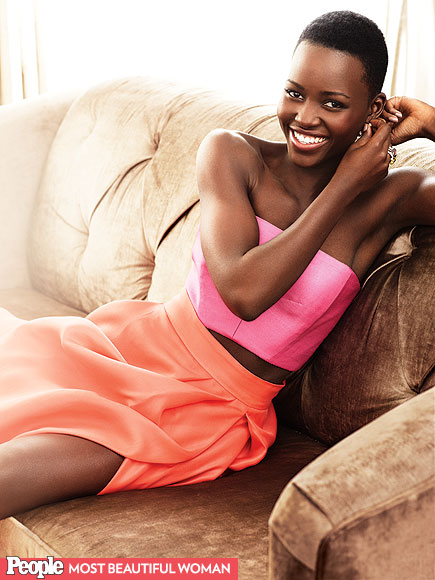 She may have won an Oscar for her role in Steve McQueen's "12 Years a Slave" and landed a contract with Lancôme Paris, but we're sure Lupita Nyong'o "never dreamed" of becoming
"People's" "Most Beautiful"
person of 2014.
"It was exciting and just a major, major compliant," the 31-year-old actress says of becoming the magazine's cover girl for the feature.
READ MORE: Vanity Fair Accused Of Lightening Lupita Nyong'O's Skin
Nyong'o was born in Mexico and raised in Kenya, and first equated beauty with "light skin and long, flowing, straight hair."
Of course there's much more beauty to the actress than her lovely face. Lupita has proven to be a complete sweetheart everywhere she goes, looking graceful as ever. The actress even landed our Best Dressed list for the 2014 Oscars.
READ MORE: 7 Best Dressed Women On The Red Carpet
Lupita Nyong'O is a classy one to watch, and there's no doubt she'll carry herself that way throughout the rest of her life. Everywhere she goes, she has a way of lighting up the entire room.
Stay golden, Lupita.
Reach Executive Producer Dale Chong here. Follow her on Twitter here.