Music
Lightning In A Bottle: More Than Just A Music Festival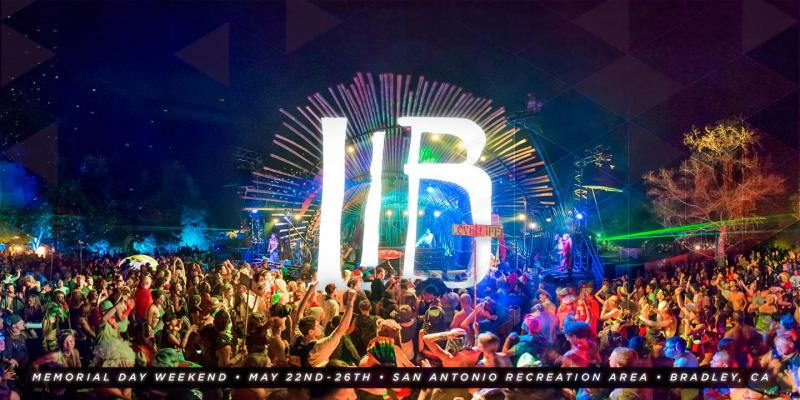 Music is a powerful tool, whose wavelengths of pulsing melodic vibrations are created to be absorbed. It is a tool of many elements. Sure, we all listen to it. Some of us even take it to the next level and participate in music festivals, but few of us get the full experience that encompasses the connection from listening throughout ears and accepting it to our souls.
Rather than spending Memorial Day weekend going to the same old barbecues, sitting in carmageddon for hours on the way to the beach, or fighting over weekend sales, for deals that aren't that great why not use the weekend to remember those fallen soldiers who fought for our freedoms, by attending an event to help you achieve a deep self reflection and life appreciation while experiencing the music.
Lightning In a Bottle not just another music festival, it is a portal to a world of mental, physical, and spiritual enhancement. Here is a quick peak at some of the activities that will be offered:

The Lucent Temple of Consciousness
Speakers: one your ears and your minds as speakers from different walks of life share thoughts and insights on a variety of subjects ranging from forward-thinking economics to human consciousness.
Yoga: from dawn to dusk you can partake in the exercise that will enrich your body and calm your soul. The classes will be taught by some of the best instructors on the west coast, and many accompanied by live music.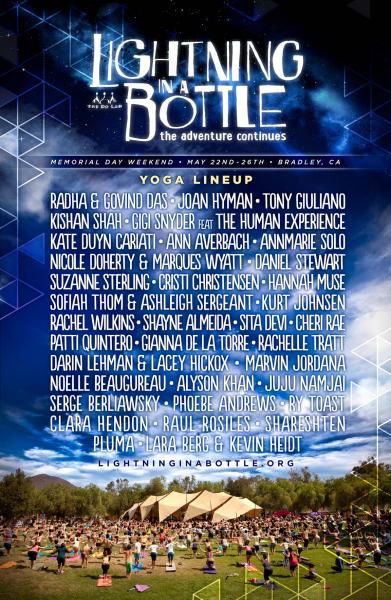 Lightning in a Paintcan: watch as The Do LaB and a variety of artists collaborate through live painting. Then take a creation home by bidding in the silent auction to help raise money for public art programs.
Interactive Areas: Stumble upon the areas outside of the stages and step into themed spaces like the Jive Joint, Giggle Juice's "The Courtyard," or The Grand Artique, which is returning for a fifth year.
The Living Village: Learn about village life by becoming apart of the village. Multiple micro-environments like the Sacred fire, and the Ancestral Arts Arbor will be included in the area to give participants the opportunity to experience the ways of the village.
In addition to these areas, the music stages will feature a lineup headlined by Moby, Little Dragon, and Phantogram.
The come one, come all nature of the energy in the festival is what sets it apart from the average summer music festival. Once you step into Lighting in a Bottle you become a part of the LIB family.
Reach Staff Reporter Faith Jessie here. Follow Faith on Twitter.