Nation and World
Guthenberg, Sweden Forces Employees To Work Only 6 Hours Per Day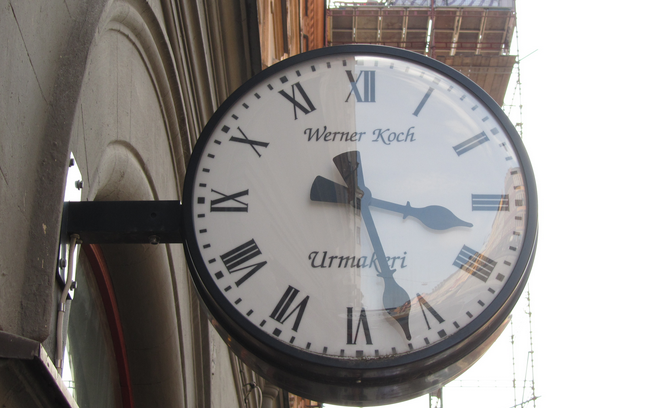 Fingers crossed they are hiring in Guthenberg. Public sector employees will now work only six hours per day and get paid
full-time
. As part of a social experiment the government reduced employee hours from 7 to 6. Reportedly a similar experiment took place at a car factory in Guthenberg where productivity grew once the hours were reduced.
These experiments are based around the theory that after a certain amount of time employees get tired and wary and productivity goes down. By offering this life/work balance perk, Guthenberg hopes they will see a positive return from workers.
"We hope to get the staff members taking fewer sick days and feeling better mentally and physically after they've worked shorter days," Deputy Mayor Mats Pilhem told the Sweedish edition of The Local.
This begs the question, could a 6 hour work week be effective in the US?
Laura Vanderkam, author of "168 Hours: You Have More Time Than You Think.", shared with KPCC that it is possible to be more productive with less hours. She uses the day right before a vacation as an example. Typically people work hard and fast before a vacation and can get things done in one day, that typically take two or three days, because they are so excited to enjoy life.
"Many of us could get just as much done if we worked fewer hours," said Vanderkam.
Vanderkam went on to say, however, that it does largely depend on the type of job you have. For example, an extra hour of work for labor workers could be significantly more taxing than, say, a white collar worker who sends emails all day.
See Also: Reduce Work Week To 30 Hours, Say Economists
To measure the experiment's effect Guthenberg will reduce one department to 30 hours while the other department will stay the same. After a year, performances will be assessed.
"We think it's time to give this a real shot in sweden," said Pilhem.
The experiment comes in concert with a new labour agreement in France which orders employees to avoid checking their professional emails and phones after work.
See Also: No After Work Emails, Orders French Labour Deal
Read more about the 6-hour workday expiriment at The Telegraph.
Reach Executive Producer Michelle Bergmann here.