Food
The Grilled Cheese Invitational Says Its Goodbyes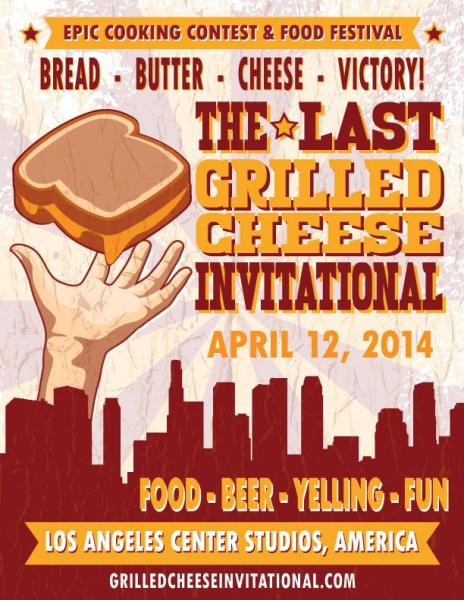 "Bread, butter, cheese, victory!"
If you heard someone yelling this phrase at all today, you were probably at Los Angeles Center Studios attending The Last Grilled Cheese Invitational.
The Grilled Cheese Invitational is the largest grilled cheese cooking contest in the country that allows for amateur and professional chefs to compete head-to-head in becoming the Grilled Cheese Champion. The event was first created by Tim Walker in 2003 as a competition between friends in Downtown Los Angeles. Since then, it has expanded and transformed into a national movement aimed at creating the perfect grilled cheese sandwich.
This year, a variety of crazy grilled cheese combinations were seen. The No. 1 Currywurst Truck of Los Angeles had a number of grilled cheese dishes. Of those, the most notable were the Nutella Grilled Cheese with slices of swiss cheese, Nutella, peanut butter crunch, raspberry jam, grilled sweet whole wheat bread and powdered sugar, and the Chicken Gyros Grilled Cheese with swiss cheese, grilled gyros chicken, and homemade tzaziki yogurt dressing on fresh grilled sourdough. Cheesy Amigos also had a number of great grilled cheese dishes, such as its Strawberry Grilled Cheese with strawberries, bananas, Nutella, strawberry chardonnay and cheddar brioche.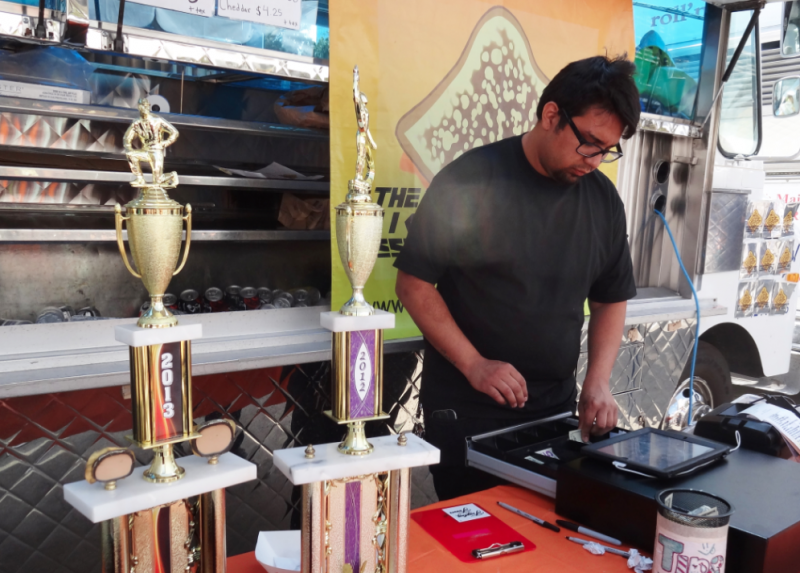 This year's event featured more than 20 vendors, a poetry contest, a make your own grilled cheese booth, a costume contest and even a beer garden that donated all of its proceeds to the
Rotary Club of Los Angeles
.
Winners from previous years have gone on to open restaurants and own their own food trucks. This year, to end with a big bang, The Grilled Cheese Invitational added a fith competition heat, where previous invitational champions were invited to compete for the grand crown, the Final Grilled Cheese Champion.
The event melted down at 6 p.m., and sadly will not be back next year.
"We won the war on curds and whey," Walker told Los Angeles Magazine. "There are national restaurant chains dedicated to grilled cheese. There's a motorcade of grilled cheese trucks around the country. When we started this, grilled cheese was on the kids' menu and the only people doing events with it were us and Campanile. Now, it's taken its rightful place in the forefront of American sandwiches."
Reach Associate Food Editor Janelle Cabuco here.