Style
L.A. Foster Youth Get The Full Prom Experience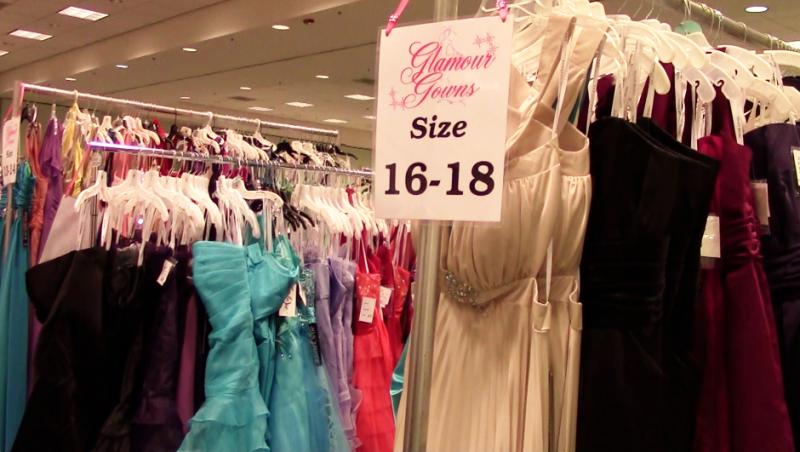 Racks full of dresses from some of the best designers out there, tables full of beautiful jewelry that would bring a smile to any girl's face, and stacks and stacks of boxes full of brand-name shoes could be found at the Los Angeles Convention Center last Saturday, March 29, from 10 a.m. to 5 p.m. All of these items were free for the taking for those who deserve it.
Now, you might be asking yourself, "What was this wondrous event that filled an entire room at the Los Angeles Convention Center full of items every girl could ever want?" Well, the event is called Glamour Gowns.
Glamour Gowns is an annual event that provides formal attire to young women in the Los Angeles foster care system. Both the Glamour Gowns Committee and Court Appointed Special Advocates (CASA) Los Angeles, whose mission is to improve the lives of foster children, produce this event each year.
"Glamour Gowns not only provides dresses, but also builds self-esteem, self-confidence, and a feeling of self-worth. Our hope is the experience will have a lasting and positive effect on these women," states CASA Los Angeles' website.
Read more style articles here
Each year, organizers and volunteers aim to make each participant feel like a princess as they go through the dress selection process.
"We are really giving girls in foster care the gift of the prom experience, which is a rite of passage in American culture," said Dilys Tosteson Garcia, the executive director of CASA Los Angeles. "They get to remember that they are beautiful, that they look beautiful, that we value them, and that the world values them."
When this event first started, Glamour Gowns provided girls with gently-used garments, but with the help of partners - such as David's Bridal,Jenette Bras, and Chinese Laundry, to name a few – everything that is now provided is brand new.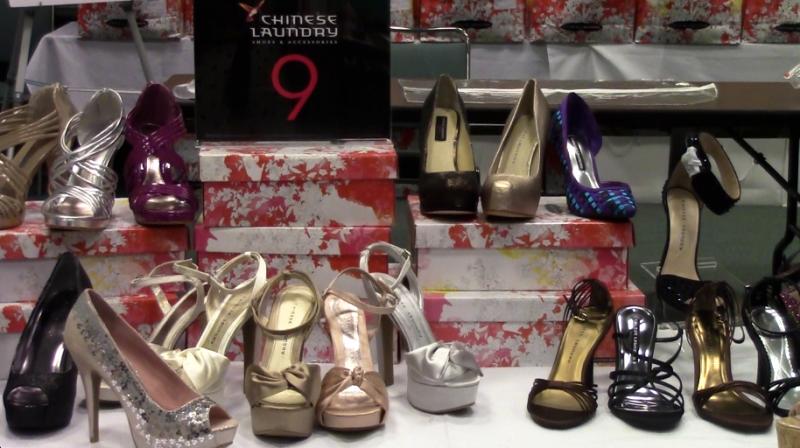 "All the dresses, jewelry, makeup, shoes and handbags are donated by sponsors," said Garcia.
"We have folks from the hair and makeup arena who donate their time to be here today to help the girls come up with a makeup scheme that works with their look. We also have seamstresses that volunteer to do the alterations so when the girls walk out today their dress is ready to go."
Glamour Gowns started in a conference room as a pretty small event. Once it outgrew the conference room, it moved to a children's court cafeteria, and then moved into community churches. In more recent years, Glamour Gowns has held their yearly event at the Los Angeles Convention Center, where they have been provided a space free of charge. Since their costs are minimal, those who work with Glamour Gowns are able to help hundreds of girls rather than just a few dozen.
"We've been sponsoring this event for the last seven years. One of the things that keeps us coming back is when we see the faces [of these young girls] transform after seeing the shoes [we provide for this event,]" said Sally Gonzales, a Chinese Laundry marketing department representative. "Seeing happiness in other people is a beautiful thing, and it's always better to give than to get."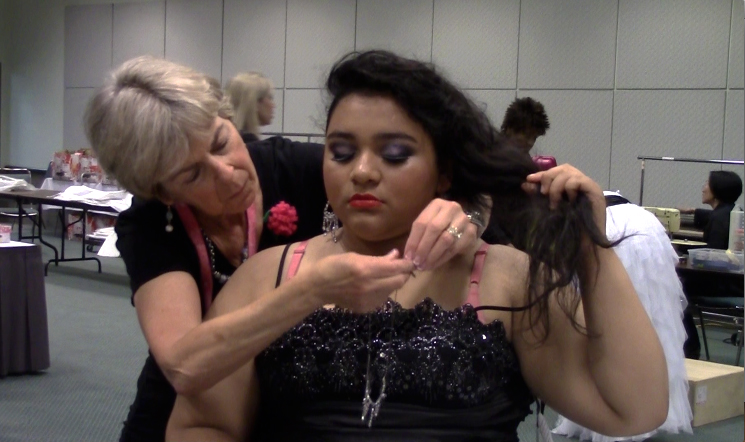 Glamour Gowns is a completely volunteer-based event. Many of the people who volunteer do so in order to be personal shoppers for these young girls. They try to bond with the girls they work with, they try to learn what colors the girls may like, they try to figure out what look the girls might be trying to go for, and they encourage the girls to try on different things.
"It's a different life experience when you don't have a mother or a father to highlight you in life, to make you feel like you are daddy's little girl or you are mommy's most adorable child. So it means so much to you when you have other individuals come and spotlight you," said Anissa McNeil, a CASA Glamour Gowns committee and board member.
McNeil herself grew up as a foster youth, and finds Glamour Gowns' mission near and dear to her heart.
"I think most people think that when you're in foster care that your existence looks more like their daily existence, that you have that loving, nurturing, warm environment to grow up in. They don't know the technical or practical side of it. If you ever have to move from one group home to another group home, your items are literally put into a trash bag and moved to the next house." said McNeil. "I think, often times, as a society when we say, 'Oh, we have a foster care system,' we think that the foster care system really emulates our house, but it does not."
Los Angeles has the largest foster care system in the nation. In Los Angeles County, there are more than 28,000 children who have been abused or neglected under the jurisdiction of the dependency court, and more than 18,000 children are living in foster care, which is equivalent to the seating capacity at a Staples Center hockey game.
"[Foster care] is important because families have lots of stresses and sometimes families fall apart and they aren't able to take care of their children, and when they can't, other people need to step up because it's not the children's fault, and we're all responsible for their well being," said Garcia.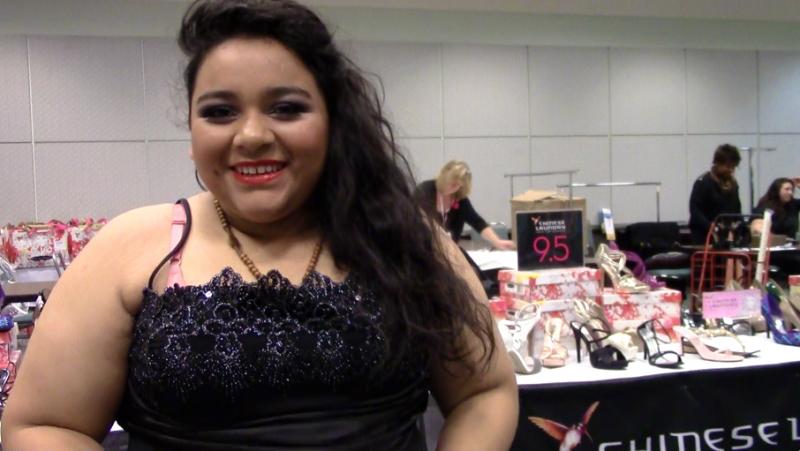 Elemmar Valle is a 15-year-old
Crenshaw High School
student who has worked with Glamour Gowns in the past. When she needed a dress to wear for her Marine Corps ROTC formal, Glamour Gowns provided her with one.
Since she had such a great experience working with them the first time, she came back this year to look for a new dress.
"I've been in a lot of foster homes. I've done a lot of things and have made mistakes, but I'm still trying to make it here," said Valle. "I'm really fortunate to be here, and I think [foster care] has affected me a lot because now I'm here, and now I know there are people like me out there, and that we can make it through this."
Though the foster care system does have its problems, Valle believes everyone in it will be alright.
"A lot of people think foster care isn't a good place to be in because I see kids and they say, 'Oh, you're in foster; oh, you're in this,' but it's O.K.," said Valle. "It doesn't matter where you are or if you're in foster or not, as long as you have somebody there, they'll always be there. To me that's a great support; I have a lot of people who have supported me and are always there for my education, for whatever I need."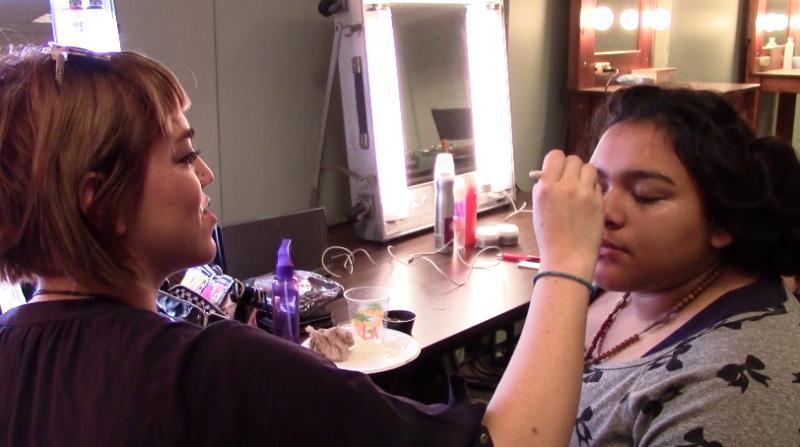 Valle believes that both the foster care system and events such as Glamour Gowns are important because they can help foster children succeed.
"I think the system is important to have because it helps out kids who go through things and can't accomplish things [because of their struggles,]" says Valle.
In the last decade, Glamour Gowns has provided more than 5,000 dresses to young women in the foster care system. Last year, Glamour Gowns helped about 300 girls find outfits for their prom; this year, volunteers expected to help over 500 girls create lasting memories.
"How we put ourselves together and how we present ourselves in the world has a lot to do with how successful we are in our lives, and we are reinforcing that that's important and that they deserve everything that comes with that," says Garcia.
About a whole year of planning goes into making Glamour Gowns happen. Starting the day after each yearly event, the Glamour Gowns committee begins planning for the new cycle with hopes of making next year's event better than the year before.
Reach Staff Writer Janelle Cabuco here.