International
India's Election Highlight Historical Tensions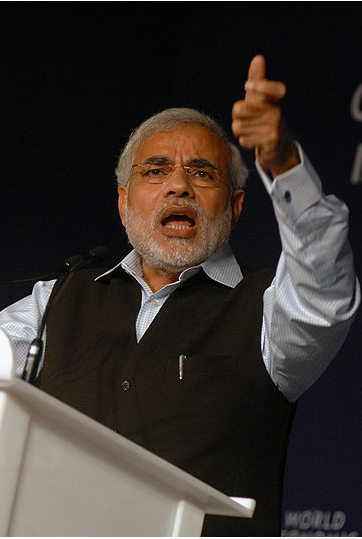 Indians will head to the polls this spring to elect a new government and the two leading parties represent an ongoing struggle between the country's Hindus and Muslims.
The Bharatiya Janata Party (BJP), India's Hindu nationalist group and the Indian National Congress (INC), which is more liberal, are the two major players in this year's elections. Although this political battle is underway halfway across the world, a community of Indians living stateside is keeping a watchful eye on the news. Many support the Congress Party, while others are hoping that the BJP will win.
Artesia, about 20 miles outside of Los Angeles, is a major business hub for local Indians. The Hindu-Muslim conflict present in India is reflected in Artesia, though not with the same passion. Some residents fear that if the BJP party wins this year's elections, the strain between the two groups may be aggravated.
Muzzamil Khan, owner of an Indian-Pakistani fusion restaurant in Artesia, has lived in the United States for 17 years, but he closely follows the Indian elections. Because of Narendra Modi's previous record as a political leader, Khan fears what could happen if he is elected as Prime Minister and like many other Indian Muslims, is rooting for Congress to win. Khan knows that Hindus and Muslims back home uneasily coexist, but he does not think a similar problem plagues his local community.
Modi is BJP's candidate for Prime Minister. During his tenure as the Chief Minister of Gujarat the state became the setting for violent uprisings against the Muslim community. Beginning in February 2002, anti-Muslim riots broke out throughout Gujarat.
Approximately 2,000 Muslims were killed. Human rights groups believe the actual number is higher. Since then senior officials have come forward to blow the whistle on Modi. They claim that he ordered state police to "allow the Hindus to vent their anger." According to testimonies, he granted BJP members three days to riot against the Muslim community without police intervention.
According to Deepak Sarma, Professor of Religious Studies at Case Western Reserve University, "The tensions between these communities in India are translated to a religious nationalism that is evidenced among Hindus in the diaspora in the United States." Such tensions may be dinner party topics in the US, he said, but the prejudice behind such beliefs is clear.
"If their children are college-age then these Hindu parents might remind them that dating a Muslim is forbidden," he cited as an example. But tensions don't exist globally between Hindus and Muslims. According to Sarma, it is distinctly between Indian and Pakistani Muslims and Hindus.
Following independence from Great Britain, the Indian sub-continent was partitioned into state according to the majority religion. Muslim-dominant Pakistan was established beside Hindu-dominant India. "The presupposition, of course, is that India was, and ought to be, a pure Hindu state," Sarma said. Riots followed the sectioning when Muslims and Hindus found themselves on the wrong side of the divide.
This is the last memory that Jyoti Nagrani has of her hometown in India. Nagrani, owner of Cottage Art in Artesia, was born in Sindh, an area now part of Pakistan. When her Hindu parents found themselves on the wrong side of the Hindu-Muslim partition, they fled to Africa. They never returned home.
Nagrani, now in her 70s, still calls India home but because of her light skin she is often mistaken for a Pakistani and has occasionally lost business because of this. Her employee, who has witnessed discrimination against Nagrani, believes the strained relationship between Muslims and Hindus exists in Artesia—even if it is not discussed.
Nagrani herself was tight-lipped about such tensions. Pointing to the restaurant next to her store, she said, "My neighbors, they are Muslims and we are friends." Like others in Artesia, she blames Indian politicians like Modi for the strained rapport.
According to Sarma, politicians in India rely on rabble rousing to secure votes. During Modi's 2001 campaign for Chief Minister, he focused primarily on the Hindu voters, playing into the nation's distrust of Pakistan. "He campaigned as if he was running against 'Mian Musharraf,' the military ruler of neighboring Pakistan," Sarmila Bose wrote in an Al-jazeera opinion piece. "He seemed prepared to write-off the Muslim minority altogether."
Modi's tactics have not changed in the past decade, said Sarma. His anti-Muslim rhetoric concerns India's educated liberals. "Many of the literati worry that India will become less modernized and more fractured if Modi wins," Sarma said.