Food
8 Drinks To Try This Easter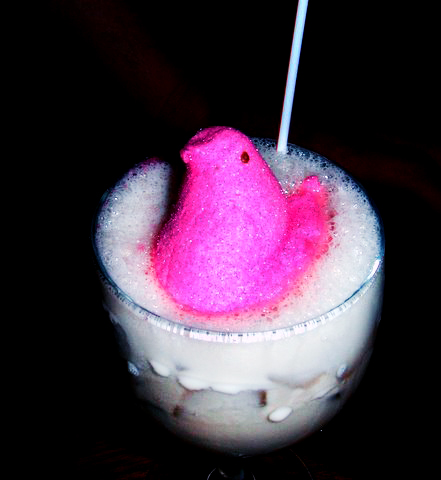 Easter is among one of the most colorful holidays. That being said, the holiday also has some colorful and creative drinks to accompany it. Below is a list of a few alcoholic and non-alcoholic drinks to help bring even more color to any Easter celebration.
Alcoholic
Looking to add some Peeps to your life? Try this Marshmallow Peep Martini. For this sweet martini, you will need the following ingredients: fluffed marshmallow vodka, vanilla syrup, cream and sugar.
This chocolate drink is sure to satisfy your taste buds with the sensation of eating a chocolate Easter bunny. To make this chocolate bunny inspired drink, all you need is dark crème de cacao, vodka, chocolate syrup and cherry brandy.
If you're looking to add a fruity cocktail to the menu at your Easter celebration, try this Hopping Bunny recipe. The recipe features a number of fruity ingredients, which includes fresh papaya, orange and lime juice.
The Easter Sunrise is an easy to make drink, which can be made quickly at any Easter party. This drink includes just three ingredients: Midori Melon Liquer, dry ginger ale and lime wedges.
The Sparkling Jellybean Martini is another easy go-to drink for Easter festivities. This drink only calls for "jellybean infused vodka," champagne and a lemon wedge. To make the "jellybean infused vodka," you must place half a cup of vodka and one fourth of a cup of jellybeans in a glass jar for about 48 hours. Then strain the juice from the mixture, which should make about four ounces.
The Caramel Cadbury Egg Martini is sure to fit in at an Easter party as a sort of desert martini. The sweet drink offers a perfect mix of caramel and chooclate flavors. This drink recipe calls for five ingredients, which includes Bailey's Irish Cream with caramel, creme de cacao, caramel syrup, cream and chocolate syrup.
Non-Alcoholic
If you have guests who do not or cannot drink, or maybe you do not drink yourself, this Easter Egg Hatch is an easy fix. This drink is a creamy, orange mixture. The recipe only requires frozen vanilla yogurt, orange juice and sugar syrup.
Unlike the previous fruity, non-alcoholic drink, the Egg Cream is a non-alcoholic, chocolate flavored mixture. To make this drink, all you need is milk, chocolate syrup and club soda.