Los Angeles and Region
'Doored' No More: Santa Monica Approves New Bike Route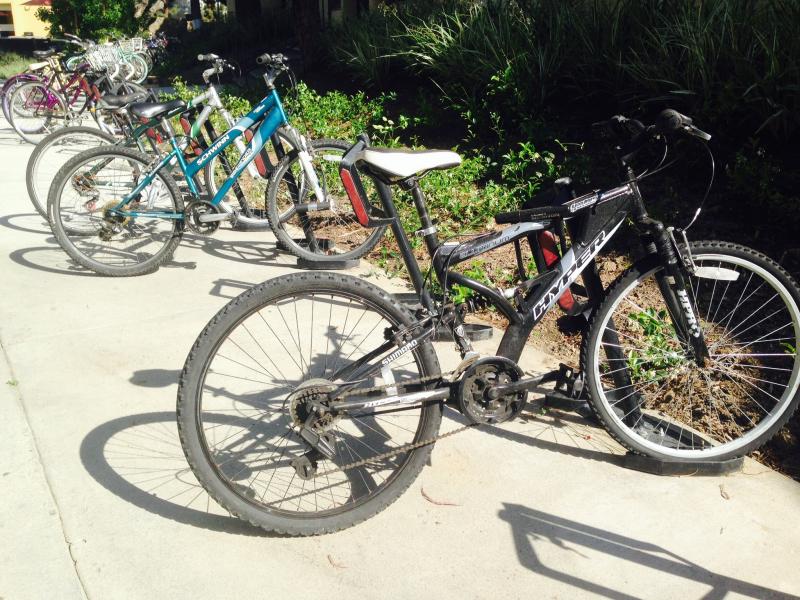 Santa Monica High School students will soon be able to bike to school safely along a city council-approved bike route, according to the project manager.
This bike route constitutes phase one in an ongoing effort to make downtown Santa Monica more "walkable" by improving streets and landscapes in anticipation of the Metro's Exposition line extension and continued development in the area.
The Michigan Avenue Neighborhood Greenway project, nicknamed MANGo, aims to "take existing streets and enhance them to make them more multi-modal" according to Jason Kligier, a transportation planning associate and project manager. Kligier claims that this project grew out of a response to community concerns about overcrowding and safety.
"We were hearing from people that [Michigan] is the primary street that people use to access the public high school, and that the street was not functioning well as there were too many cars" Kligier said. "That discouraged students from walking and biking."
READ MORE: Santa Monica Moves Forward With Transit-Oriented Neighborhood
MANGo hosted a pop-up event last year introducing the project to the community and gathering feedback about the project design. The project team temporarily implemented elements of the project plan so that community members could visualize how the changes would transform the city.
"Pop-up MANGo was one of the most innovative events we've done here in the city," said Kligier. "More than 400 people showed up and gave their input to the project. It really speaks to how much of a community effort this project is."
The recently approved section of the MANGo project is connected with an ongoing initiative called Safe Routes To School (SRTS), which is a collaboration between the Santa Monica School District and the Parent-Teacher-Student Associations to make school zones safer for students to bike and walk, according to the website. The project is funded by a $880,000 state grant, according to Michelle Glickert, the project's senior transportation planner.
"We want to make more opportunities for kids to do what they want to do," said Glickert, who has been working with Santa Monica High School to implement this program. "And they want to bike and they want to walk."
Glickert has worked to get parents and students involved in the decision-making process and learn about potential issues. "I was able to really talk to them one on one, on their time," Glickert said. "So they became a big catalyst to get the project through."
READ MORE: Expo Line Spurring Transit-Oriented Development In South L.A., Culver City
Catherine Baxter, the Dean of Students at the high school, has been working with Glickert to create workshops and outreach programs to get the students involved, and spoke in favor of the project at the city council meeting.
"We need to do something," said Baxter. "And we figured that this is the best thing we can do with this time and with this grant, and we're excited to see how it works."
People hope that the bike route hopes will address overcrowding, dangerous commuting issues and make Michigan Avenue safer for students to commute on foot or bicycles.
The school entrance is "chaos" in the morning, according to Michael Lappen, a junior at Santa Monica High School (Sanmohi) and the vice president of the Sanmohi Solar Alliance. Lappen said that many of his friends have been "doored," knocked off of their bikes by oblivious drivers opening car doors in their paths, and that this plan will help to reduce that risk, making morning commutes safer for students.
The plan includes a new traffic signal and the addition of bike lanes to Michigan Avenue, which will be converted to a one-way street. One of the main concerns, however, is that these efforts may make traffic worse for commuters using the same roads to commute to the freeway.
"The worry from some people is that it's going to slow down traffic and that's a valid concern," said Lappen. "But it comes down to the safety of students versus having to get up five minutes earlier."
READ MORE: Potential Culver City Bond Measure Funds Schools From Property Tax
The bike route still isn't a "perfect plan" according to Susan Giesberg, a parent and member of the Santa Monica High School Parent Teacher and Student Alliance. "I think they have very little space to work with. If they could annex more land, they could make the street wider and they could do a lot more...If you look at it globally I think it's a matter of overdevelopment."
The MANGo project has already amended the original plan by removing a permanent traffic diverter that was a major cause for opposition, according Kligier, but traffic remains a concern. "We have a situation where [traffic] is bad now and only going to get worse with more and more development by a pro-development council," said Giesberg.
The MANGo project has been a community-oriented project from the start, according to Kligier, and it will continue to encourage community involvement in the future to address concerns like those about traffic.
Lappen claims that the first phase of the bike route will be completed over the summer so students can start walking and biking to school safely in the fall. "A lot of kids at [Santa Monica High School] think it's a great plan," he said. "We're looking forward to it."
According to Kligier, the next phase of the MANGo project is raising funding and lobbying for approval of the rest of the route, which will run primarily through the Pico neighborhood.
Contact Staff Reporter Kaitlyn Mullin here or follow her on twitter here.