Los Angeles
South L.A. Low-Income Residents Facing Displacement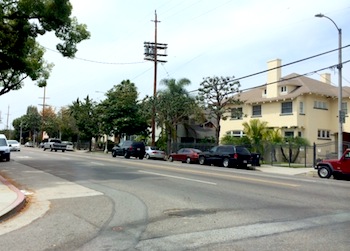 South L.A. residents who have lived in the area for 20 to 30 years might find themselves displaced when USC students move in the neighborhood. Due to the high cost or lack of space, students have difficulty getting housing at USC and look for affordable alternatives off-campus.
South L.A., a predominantly low-income neighborhood comprised of mostly Latino residents, isn't new to gentrification, but development may be accelerating it. And while several factors can cause neighborhood displacement, gentrification can play a big role in pushing out low-income families.
Although some USC students can afford higher rent in new housing facilities, it doesn't mean that they will pay it. They might decide to shift their focus to the neighborhood where rent is cheaper.
"Gentrification happens as a result of profits from development and reuse of land in a neighborhood that's been economically unstable," said Jacqueline Leavitt professor of Urban Planning at UCLA. "It occurs when landlords and investors see a market for people to pay higher rents, in both the commercial or residential sphere."
Nancy Halpern-Ibrahim, executive director of Esperanza Community Housing, said that community organizers have urged USC to provide enough affordable housing for incoming students as a way to prevent neighbor displacement.
Esperanza is a non-profit organization that has taken matters into its own hands in response to the lack of affordable housing in the city. They provide inexpensive permanent homes to displaced low-income families.
Esperanza Community Housing Corp currently has nine buildings with a total of 169 units that represent about 500 people. Ninety percent of the families they work with are Latinos, according to Gabby Gonzalez, the project manager for Esperanza. These homes are located in North University Park and West Adams.
But realtors have seized the opportunity to meet student-housing demands by purchasing multi-family apartment buildings. When realtors approach landlords to buy their properties, the landlords either take the cash or they decide to flip their own building into student housing, said Halpern-Ibrahim.
The difference in rent cost has given landlords incentive to push families out. According to Halpern-Ibrahim, some families can pay as low as $875 per month for a two-bedroom apartment compared to students who generally pay $900 to $1100 a month per bed space.
"In many ways, our neighborhoods are being transformed for a transient population. Students are most likely not going to make a permanent stake in the neighborhood, but they are a permanent impact because once apartments fall out of rent stabilization, they do not go back," Halpern-Ibrahim said.
Another big threat to displaced families is the lack of affordable housing in Los Angeles. One of their greatest fears is the possibility of not finding replacement housing and being pushed out to live on the street, said Halpern-Ibrahim.
"The probability if they find anything will be of a much shadier quality. That's the likelihood, that's not just the fear," she said.
Professor Evelyn Blumenberg, chair of Urban Planning at UCLA, adds that it's also difficult to determine where families end up when they are displaced.
"There needs to be more research on where these families go, but it's hard to get the data," she said.
Leavitt argues that longstanding residents are the stewards of their neighborhood and should be recognized.
"They have been the caretakers of that land, but they're being displaced because the market sees them as being disposable," she said.
Leavitt also argues that there needs to be more action from the city to protect these low-income residents.
"What you're seeing today is that the government has been increasingly adding to gentrification in sponsoring projects and giving tax breaks, and at the same time they don't give the poor any sort of subsidy or hand to lift themselves out of poverty," she said.
Halpern-Ibrahim couldn't agree more, and said that the city hasn't done much to assist these people.
"Since L.A. doesn't have replacement housing when people lose their affordability, it's had very terrible consequences for a lot of families," she said.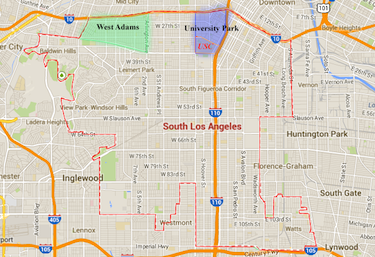 In addition to housing low-income residents, one of Esperanza's missions is to participate in the formation of policies that would prevent displacement of local families.
Recently, United Neighbors in Defense Against Displacement, a local non-profit, created a community benefit agreement between the neighborhood and USC developers of the billion-dollar project happening at University Village near campus. The development will bring more student housing options in addition to a multi-use retail complex. Esperanza was one group within UNIDAD that helped form the contract.
ALSO READ: Univeristy Villiage Remodel Faces Less Opposition After Agreeing To Changes
According to a statement last July by the university and UNIDAD, the agreement ensures that $15 to $20 million will be used in the area for an affordable housing fund. Additionally, there will be more than 4,000 new student beds added on campus.
"We get to negotiate certain benefits that make their project a value for the community at large. The developer also benefits because it means we're not going to be in their face opposing their project," Halpern-Ibrahim said.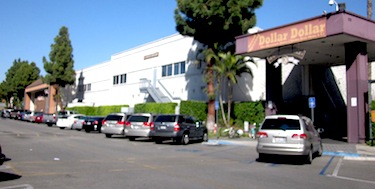 Watts is another South L.A. neighborhood that has a strong community group helping low-income neighbors. The Watts Century Latino Organization is a non-profit that's dedicated to support families and healthy neighborhoods. Founder Arturo Ybarra said that they are active on making sure that low-income residents aren't displaced.
The Jordon Downs Redevelopment Process is a major plan in Watts that will redevelop one of the housing projects in the neighborhood. Watts Century Latino Organization is part of the advisory committee for this development.
ALSO SEE: Jordon Downs Redevelopment To Create A Revival In Watts
Ybarra said that this plan is favorable because it will create 1,800 new apartments, chain stores and create some jobs in the area. "We are supporting that type of redevelopment," Ybarra said.
However, he points out that some investors in the past have tried to buy homes in the community and pay next to nothing for them, and refinish them to serve what he calls "economically empowered people."
Although the city of Los Angeles doesn't have housing for displaced low-income residents, the Housing Authority is currently in the process of assisting low-income families by creating more affordable housing through the Section 8 program.
Rent subsidies are provided by the U.S. Department of Housing and Urban Development for Section 8 homes.
In collaboration with the Housing and the Community Investment Department, the Housing Authority proposed a project where 150 available units will be built within the city of L.A.
Rent will vary from $958 per month for their efficiency home to $2,316 per month for a four-bedroom home.
Still, Ybarra believes that community union is imperative to stand against some of the issues gentrification brings to low-income neighborhoods.
"There's no way to stop gentrification, but we need to advocate our people over what potential options can be made. We need to become part of any redevelopment process that might be planned in our neighborhoods," Ybarra said.
Leavitt adds that people who are under threat of gentrification and displacement need to form groups so that they can identify allies.
"Organized groups need a vision of what a neighborhood should be like. It could be one where a neighborhood remains diverse so that low-income families aren't seen as outsiders that should be kicked out," she said.
Reach Contributor Susy Guerrero here, Follow Contributor Susy Guerrero on Twitter