Music
How To Get A Coachella Experience For Free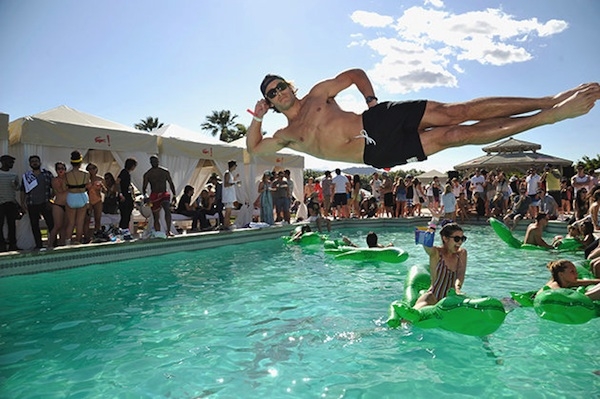 While thousands of anxious people dressed in tribal gear, crocheted tops, neon tanks, pasties and safari wear flooded the Indio desert to the massive musicgeddon which is commonly referred to as Coachella, some people opted to skip out on the blistering sun beams, sand typhoons, packed in crowds, and overpriced beverages for other options.
ALSO READ: Coachella 2014: Weekend One Recap
(Or maybe I'm just hating because I was one of those people who missed out on the decently priced tickets)
Anywho… to all of my fellow Coachella rejects, let me assure you, there is hope.
After an unsuccessful attempt of trying to score tickets of less than $300 then going balls first and attempting to sneak into the festival, our crew was overwhelmed by disappointment.
When suddenly, out of the distance was a group of rather eclectic people, whose purple hair, tie-dyed shorts, and vintage army boots gave off the impression that they were going to waltz right past us into the gates. They were wearing an assortment of wristbands. Blue, red, green, pink, orange, and even a metallic wristband, yet none of them read Coachella.
After this eye-opening discovery, the group informed us about the loads of parties they attended that day and gave us a great list of Coachella festivities that we could check out.
After day 1 of Coachella, many people were either way too tired from the music, or the loads of "medicine" they took to enhance their experience. However, for those who did not attend the festival or just lived by the "party on" mentality, they could head on over to Flaunt Magazine & Siwy Present Virgin Sacrifices.
The warehouse themed rager started in the evening and went well into the morning. If you could manage to get on the RSVP list, (or meet a friendly party goer with a plus one), you were in for a good time. Music, food, a photo trailer, openbar… Need I say more. Lindsay Lohan and Kelis also stopped by the shindig, although we are not sure if Lohan was allowed at the bar.
If you made it through the night, Saturday presented partiers with a plethora of options for day and night time thrills. Exclusive pool parties were thrown by Guess, Marc Jacobs, Bootsy Bellows, Bazzar, and Lacoste just to name a few. These parties were all invite only, however, if you were clever enough to find your way inside, it was worth the search.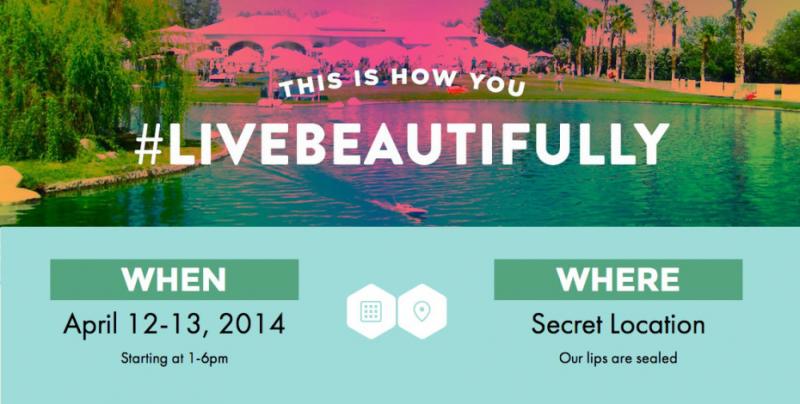 The weekend long Lacoste pool party was held at a beautiful property that screamed Lacoste. The party had a variety of activities ranging from a bounce house photo booth, a mini golfing course, custom pizza station, a crepe food truck, and multiple open bars sponsored by Patrón tequila (they were even serving tequila popsicles… whaaa). Not to mention the amazing music, the gorgeous pool lined with beautiful cabanas, and even more beautiful people who looked like they just stepped out of a Lacoste add.
Saturday night, Forever 21 held an event called Cranechella, where Azealia banks Banks preformed from a stage was literally dangling from a crane… (and there were tacos…lots of tacos). In addition, Forever 21's equally affordable competitor H&M celebrated the announcement of Alexander Wang's line for H&M and threw a huge party with performances by Major Lazer and Iggy Azalea.
If you still had the energy left in you to party on Sunday, all of Saturday's pool parties were still going strong for day three of the festival. If you made it out you might have been able to spot Jared Leto, Nina Dobrev, Leonardo Dicaprio, Cassie, Katy Perry, Aaron Paul, Cara Delevingne, and a ton of other celebrites in town for the festival.
In summary, you don't need to have an actual ticket to Coachella to have an amazing festival experience. All you need is the energy, a driver, and an "I will find my way into these parties" attitude, so that you can make a lot of friends to get you in the parties. (There were tons of people with plus ones… that are just going to waste)
Oh and did I mention, all of the above were attained for one price… Free.
Unfortunately most of the exclusive parties are only held during weekend 1, however , if you are planning on trying to get into the festival on weekend 2 and fail, you can grab and RSVP at the LED Day Club , Saguaro Desert Weekender, and the Zero Gravity Party that will open it's doors for the second round of partiers.
Reach Staff Reporter Faith Jessie here. Follow her on Twitter.