Film and TV
Celebrities Behind The Camera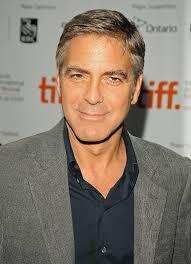 While most of Hollywood's biggest stars are known for their work in front of the camera, here's a list of a few who have worked behind the camera as well.
George Clooney
With "Good Night, and Good Luck," George Clooney displayed his multiple behind-the-camera talents to critical praise. Clooney wrote, directed, and starred in the film, which was nominated for six Academy Awards including Best Picture, Best Directing, and Best Original Screenplay. He has continued to write and direct, including "The Ides of March" and this year's "The Monuments Men." Clooney took home the 2013 Best Picture Oscar for "Argo," which he produced alongside fellow multi-talent Ben Affleck.
Tina Fey
While Tina Fey is known for her writing and acting on "Saturday Night Live" and "30 Rock," many would be surprised to know that Fey wrote the screenplay for "Mean Girls" and is currently working on its stage musical adaptation with her composer-husband Jeff Richmond. Fey will also produce and star alongside Amy Poehler in the upcoming comedy "The Nest," about two sisters who come together to clean out their parents house and end up throwing one last high-school style party. "The Nest" is set to be released in December of 2015.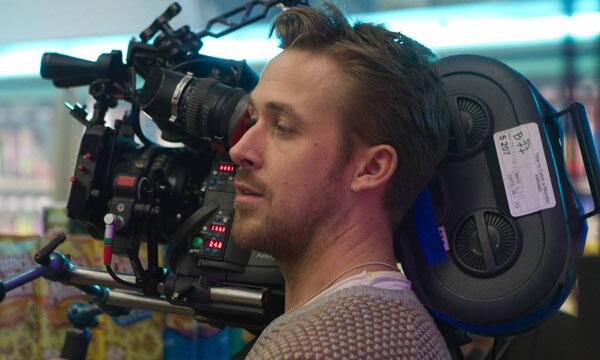 Ryan Gosling
Gosling recently finished production on his directorial debut, "Lost River." The film, which Gosling also wrote and produced, is set to premiere at Cannes next month. "Lost River" stars Christina Hendricks as a single mother who becomes involved in a fantasy world, with Eva Mendes and Saoirse Ronan also starring. Gosling also served as executive producer on 2013's "Only God Forgives" and on "Blue Valentine" in 2010.
Reese Witherspoon
Through her company, Pacific Standard, Reese Witherspoon is producing the film adaptation of the New York Times Best Seller "Gone Girl" by Gillian Flynn. Directed by David Fincher, the highly anticipated film stars Ben Affleck as a man whose wife has gone missing. "Gone Girl" marks Witherspoon's first feature producing venture since 2006's "Penelope," which she also acted in. The film will be released later this year, as will "Wild," a film adaptation of Cheryl Strayed's memoir that Witherspoon also produced and stars in.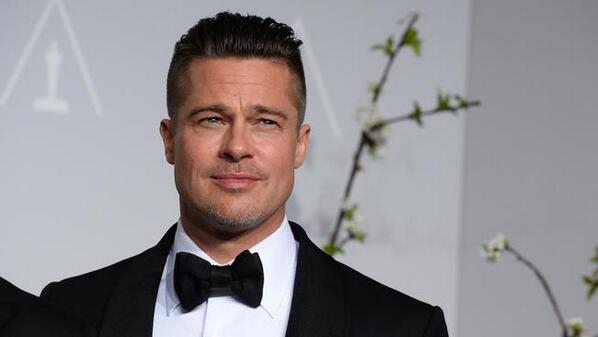 Brad Pitt
As one of the biggest movie stars in the world, Brad Pitt is not often associated with working behind the camera. However, he actually was a producer of "12 Years a Slave," which received this year's Academy Award for Best Picture. Pitt was additionally behind the "Kick-Ass" franchise, "Moneyball," and "Eat Pray Love." He has received a producer credit on over 28 films and has many producing projects in the works, including another collaboration with Terrence Malick and the sequel to "World War Z."
Elizabeth Banks
Elizabeth Banks is known for her roles in films such as "The 40-Year-Old Virgin" and "The Hunger Games." However, many do not realize that Banks actually produced the film "Pitch Perfect" with her husband through their company Brownstone Productions after acquiring the rights to the non-fiction book by Mickey Rapkin, upon which the film is based. Though "Pitch Perfect" started in limited release, it soon became a sleeper hit that has now grossed over $100 million worldwide. Banks will direct and produce the film's sequel, "Pitch Perfect 2," which is expected to have a May 2015 release.
Zach Braff
Though most well known for his role as Dr. John Dorian on "Scrubs," Zach Braff wrote and directed the low budget, but critically well-received, "Garden State" in 2003. Braff made headlines last year for raising over $3 million on Kickstarter to fund his latest project "Wish I Was Here," which he wrote and directed. "Wish I Was Here" will be released this summer.
Drew Barrymore
Barrymore made her feature directorial debut with 2009's "Whip It" starring Ellen Page, but she has actually been involved behind the scenes as a producer since 1995 when she founded her production company, Flower Films. She played a major role in bringing "Charlie's Angels" to the big screen and served as a producer on "Fever Pitch" and "He's Just Not That Into You," among others. The horror film "Animal," which Barrymore executively produced, is due to be released this summer.
Reach Staff Reporter Mallory Arkin here.