Nation and World
Russia Withheld Information On The Boston Bombing Suspect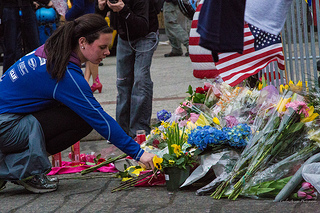 New reports are suggesting that information on the two Boston Bombing suspects, which may have prevented the bombing, was withheld from the F.B.I. by the Russian government

The Russian government had provided some information to the F.B.I. in 2011 about one of the suspects, Tamerlan Tsarnaev. The information suggested that Mr. Tsarnaev practiced radical Islam.

However, Russian officials denied the F.B.I.'s request for any further information, which, according to the report, disallowed the bureau from gaining information that could have possibly prevent the 2013 bombing. Russia, at the time, believed that Mr. Tsarnaev was a threat to their own country, not the United States.
Only after the bombing occurred last year, the Russian government provided the additional information to the F.B.I.

The new evidence was not able to link the two brothers involved in the bombing to any terrorist organizations, and, according to U.S. officials, it appeared that the two were "homegrown violent extremists."

The bureau had received incredible criticism from officials across the nation about its lack of information on the suspects. However, this new report, which was conducted by the inspector general of the Intelligence Community, largely exonerates the F.B.I. Despite this, some still believe that the bureau should have continued to track Tsarnaev despite the Russians refusal to provide additional information.

Others believe that it would have been difficult to prevent the tragedy even with the information. The New York Times quotes a U.S. official: "'Had they known what the Russians knew they probably would have been able to do more under our investigative guidelines, but would they have uncovered the plot? That's very hard to say,'"




Reach Executive Producer Miguel Arreola here.