International
Bangladeshi Factory Workers Want Safety Standards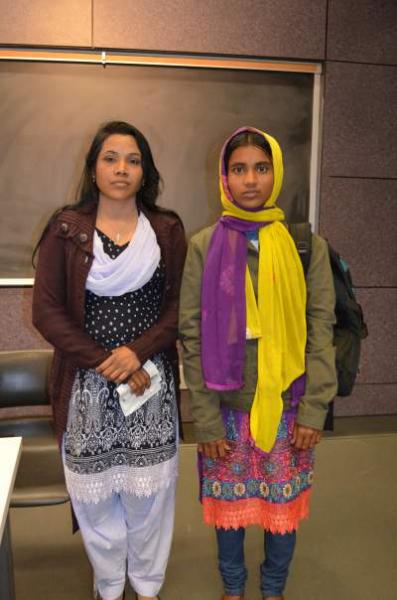 Aklima Khanum found herself trapped under a heavy machine for 12 hours after the Bangladeshi factory in Rana Plaza collapsed last April.
"I remember all those people suffering around me," she told students at the University of Southern California Wednesday night. "I saw one guy dying right in front of me."
Now, a year after one of the worst collapses in the country's history, which killed more than 1,100 people, Khanum is physically unable to work. She never received any type of compensation from the factory owners or the companies whose clothes she helped produce. Many of the companies who contracted with the Rana Plaza factory were American. The event highlighted the appalling conditions many factory workers face in countries like Bangladesh, Vietnam and other South Asian countries, and that popular American companies like Walmart are involved.
Khanum started working in Bangladeshi garment factories at 14 years old. The factory in Savar was the third one she had worked in, and its' working conditions, like the rest of the factories, were terrifying.
USC's student organization, SCALE (Student Coalition Against Labor Exploitation), invited Khanum and Aleya Akter, another woman who worked at a Bangladeshi garment factory, to speak about what they had experienced.
"They used to beat us and kick us from our seats to the ground," Akter said
SCALE members specifically campaign against the VF Corporation, whose products are sold at USC, because it has reached a record of killing workers in Bangladesh, and refuses to take responsibility for their more than 190,000 workers, according to SCALE member Arya Shah
"These apparel companies spread out their factories around the world to defuse responsibility and blend the line between themselves and the workers who make their products," said Shah.
The VF Corporation is the parent company of JanSport. SCALE makes constant and continuous efforts to persuade their university's administration to stop their contract with JanSport, but the USC has not complied.
"I don't understand," said USC student Amanda Kang. "How they can possibly say that it's not a priority?"
Aker became a garment factory worker when she turned nine, and said the deplorable working conditions were shocking.
"I observed and suffered from this torture and abuse day after day, but I was too young to speak up," she said.
Akter attempted to gather workers to rally against the dangerous working conditions. In response, she was suspended from her work.
Today, Akter is the general secretary of the Bangladesh Garment & Industrial Workers Federation.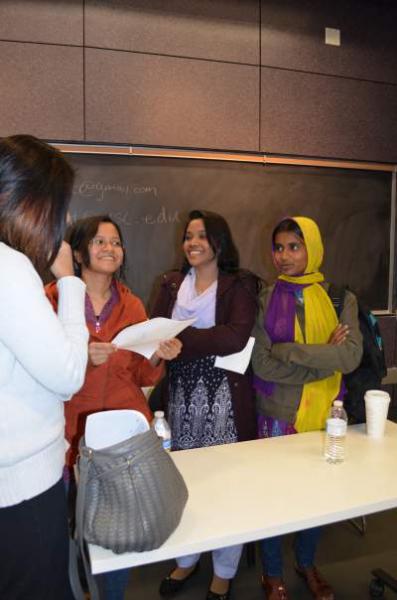 After last year's horrifying collapse, a handful of countries demanded a stop to labor exploitation and pushed for improved safety conditions. About 150 companies world wide, like Abercrombe & Fitch, Adidas, H&M and American Eangle Outfitters, have signed the
Accord on Fire and Building Safety in Bangladesh
,
By signing the accord, companies guarantee to ensure at least a minimum level of safety standards in the factories where their products are made.The full list of apparel corporations that signed the accord includes only 12 American companies.
SCALE members promise to continue their work to raise awareness and take action to stop labor exploitation around the world.
"We care about our university, and want it to be the best that it can be," said Lorelei Christie, another SCALE member. "That's why we'll do everything in our power to make sure what we heard here today never has to happen in any other factory ever again."