Sports
Bale Stunner Sinks Barcelona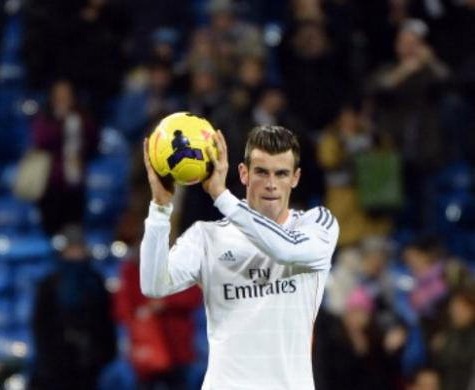 With 20 minutes left to go, yet another El Clasico seemed poised for a frenetic finish. The Copa del Rey final was even at 1-1 after Barcelona youngster Marc Bartra equalized on a pinpoint header in the 68th minute.
Real Madrid was on the backfoot while Barcelona was in ascendency. Cristiano Ronaldo stood in the stands, concerned and helpless, as the Blaugrana retained possession and kept probing as the tie approached its latter stages.
Enter Gareth Bale.
In the 85th minute, following some intricate interplay around the edge of Madrid's penalty box, Isco collected the loose ball and played it forward along the left touchline. Once the ball touched Bale's feet at the halfway line, it became a sprint to goal – one which the Welshman was sure not to lose.
Bale huffed and puffed, brushing off Bartra's challenge with ease as he kicked into upper gear. With his long, white sleeves blurring into one with each stride, Bale approached Barcelona's goal powerfully and majestically. José Pinto came out to meet him, but the former Tottenham man slotted coolly between the goalkeeper's legs, sending Madridistas into a frenzy.
No Ronaldo, teams tied, and a trophy on the line. This was Bale's crowning moment, and boy did he take it with aplomb. There is ecstasy, and then there's the unbridled joy written all over Bale's face, a sign of a man who finally believes he deserves that famous white shirt.
It may seem unfair that the 24-year-old still hasn't convinced the Bernabeu faithful of his talents despite a commendable 19 goals and 16 assists in his debut season – such is the expectations that comes with a $100 million price tag.
Barcelona's big summer coup, Neymar, spurned a clear cut chance in the waning moments of the match. He dropped his head towards the ground, dejected. Yet another loss for the Catalan side, the third straight for Tata Martino's team, and one that has all but confirmed their imminent decline.
There will (presumably) be no trophies for Barcelona this season and Martino will probably leave, but there will be far more pressing questions for Barcelona: What is happening to Lionel Messi? Will they ever address their center-back deficiencies? Where is the creative spark in midfield beyond the customary metronomic passing? The former European champions become a caricature of their own identity; they hoard possession but the incisive passing has dissipated.
Barcelona will have the entire offseason to deal with their problems but this night belonged to Bale. The world's most expensive player delivered a match-winning performance and a championship-winning goal.
And with a potential treble up for grabs, the Madrid star might have saved his best for last.
Reach Executive Producer Andrew Seah here.