Film and TV
9 Date Night Movies You'll Both Actually Enjoy
Let me tell you a story about my old favorite date night movie, "The Notebook."
While I love good cinema, I also love "The Notebook." These two loves coexist in my heart. You don't have to hate chocolate because you love vanilla, do you? No. "The Notebook" is a saccharine piece of heart-wrenching, tear-jerking chocolate, and I adore every one of its 124 minutes.
One time, I watched "The Notebook" with my boyfriend. Bad idea, because I'm a crier. By the time we got to the part where Old Allie remembers who Old Noah is, I was bawling inconsolably. Not some kind of cute sniffly thing, either; this.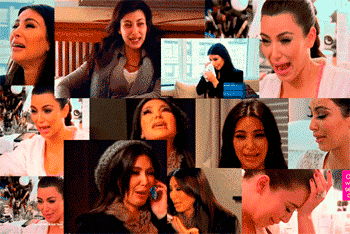 He uncomfortably put his arm around me, a little taken aback by my heaving, snotty sobs. Ladies, take it from me: ugly crying during a teen-dream romantic drama is NOT a good impression on a relatively new boyfriend.
So, my suggestion: save the sappy, classic "date night" movies for a girls' night (because, let's be honest, they're the only ones who really enjoy those movies anyway). For a cuddlefest with your SO, choose one of my tried-and-true picks below. They're all genuinely enjoyable, satisfying, and gender-irrelevant.
"Midnight in Paris"
This Woody Allen film about a man who travels back in time to 1920's Paris has everything: decadent visuals, fantastic cameos (including Adrien Brody as Salvador Dali), romantic interest, and loads of charm.
"Ocean's Eleven"
I have a weird obsession with heist movies that, as far as I can tell, originated with that scene in "National Treasure" where Nicholas Cage steals the Declaration of Independence. Second-grade Gigi found elaborate crime plots fascinating. Read into that what you will. Anyway, the "Ocean"'s series is full of adventure and intrigue. "Eleven" is particularly good: it's a witty, indulgent romp that's a hit with every crowd.
"Mr. and Mrs. Smith"
A rare romance movie that evades the sappy trap. Angelina Jolie and Brad Pitt are sultry and dangerous as husband-and-wife assassins. There's a couple steamy scenes, but they balance with action sequences that are surprisingly well done.
"Silver Linings Playbook"

This 2012 blockbuster starring Bradley Cooper and Jennifer Lawrence deserves all its accolades. It's raw and tender, dealing with issues of mental health, pride, and love in all its forms. But despite all the pain it addresses, the film ends on an uplifting note, making it a great choice to watch with someone you love.
"A Beautiful Mind"
This great Ron Howard film is a more serious choice. Like "Silver Linings Playbook," it confronts mental illness and all its implications. It's long, deep, and thought-provoking--best left to couples who already have a deeper bond. By the end, you'll feel more connected than ever having experienced something so emotional together.
"Hitch"
A lighter choice is 2005 classic rom-com "Hitch," which I picked because of its unisex appeal. Its plotline, which features Will Smith as a relationship guru for hire, has genuinely funny moments that both men and women can relate to. And come on, guys, it's Eva Mendes and the Fresh Prince.
"Moonrise Kingdom"
Wes Anderson brings his signature flair to a sweet film about two kids who fall in love and run away together. The story and style are quirky and endearing—perfect for a night with someone you're still getting to know.
"Casino Royale"
Action-packed, glamorous, and sexy. Eva Green in gorgeous clothes and Daniel Craig in no clothes. Need I say more?
"The Spectacular Now"
"The Spectacular Now" was last summer's surprise gem. Miles Teller and Shailene Woodley give great performances in this authentic, intimate look at young love. Poignant and relatable, this movie's a great one to cuddle up and watch with your own teenage dream.
Comment below with your own date night favorites (and date night disasters...clearly, those make the better stories).
Reach Staff Reporter Gigi Gastevich here.