Music
7 Amazing Beyoncé Covers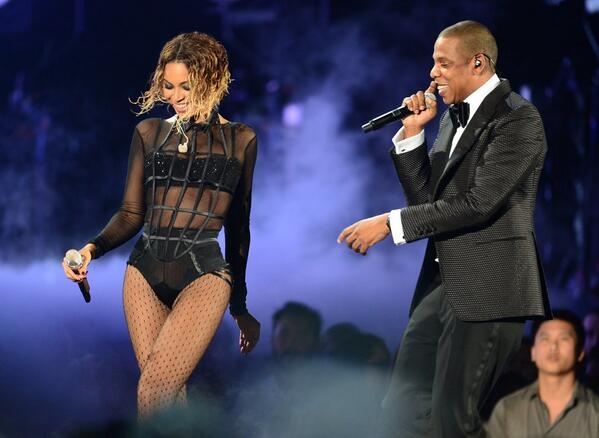 On Tuesday, John Mayer dropped
an acoustic rendition
of Beyoncé's "XO" live at his concert in Adelaide, Australia.
But he's not the only artist who's been jamming to Queen Bey's music - in fact, it seems like a lot of musicians have caught Beyoncé fever recently.
Here are 7 amazing Beyoncé covers that you should be adding to your playlist right now!
"Pretty Hurts," Sam Tsui & Jason Pitts
Kicking things off on this list is YouTube singing sensation Sam Tsui with his cover of "Pretty Hurts." If you haven't already fallen in love with Tsui's covers of Top 40 hits, then you're seriously missing out and this video is proof of how talented a vocalist he is. I mean, those high notes in the chorus? Perfection.
"Rocket / Pusher Love Girl," Travis Garland
Showcasing his vocal chops and beatboxing skills, former NLT member and fellow Texas native Travis Garland tackles Queen Bey's music in a soulful mashup of "Rocket" of Justin Timberlake's "Pusher Love Girl."
"Kiss Me / XO," Louisa Wendorff
Combining two epic love songs by Ed Sheeran and Beyoncé, Louisa Wendorff is clearly trying to destroy everyone with feels in this amazing acoustic mashup cover. Wendorff's only got 3 videos on YouTube right now, but if this cover's any indication of her talents, then expect to hear a lot more about her (and from her) soon!
"Drunk In Love," Ed Sheeran
Speaking of Ed Sheeran, the British singer-songwriter dropped a beautiful stripped-down version of "Drunk In Love" live on Elvis Duran's radio show a couple of weeks ago. I think I speak for everyone when I say (perhaps "demand" is a better word) that this cover should be recorded and put on iTunes, right?
"Drunk In Love / ***Flawless," Jessica Sanchez
Just casually covering "Drunk In Love" and "***Flawless" in her bedroom, "American Idol" alum Jessica Sanchez manages to sound almost exactly like the Queen herself in this spur-of-the-moment jam sesh! (She totally should've won "American Idol" Season 11...)
"BEYONCÉ," Scott Hoying & Mitch Grassi of Pentatonix
On their side YouTube channel "SUPERFRUIT," Scott Hoying and Mitch Grassi of popular acapella group Pentatonix take on Beyoncé's entire self-titled album in this epic mashup cover. The only thing that could make this video better would be if Grassi's shirt said "SURFBORT" instead of "SURFBOARD."
"Beyoncé / Bruno Mars Medley," MiC LOWRY
Apparently, the best Beyoncé covers are the ones that combine songs by other artists. Up-and-coming boyband MiC LOWRY took to the streets of Liverpool with just one guitar to perform their (basically acapella) mashup of various Beyoncé and Bruno Mars tracks, including "***Flawless" and "Locked Out of Heaven."
Reach Staff Reporter Michelle Tiu here and follow her on Twitter.