Film and TV
5 Things To Expect For 'The Amazing Spider-Man 2'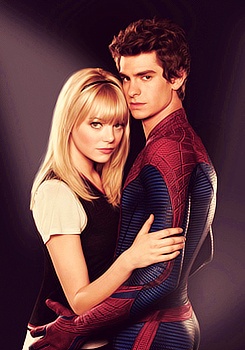 "The Amazing Spider-Man 2," directed by Marc Webb (no pun intended), has fans thinking it'll be better than the first one. The trailer has new plots unfolding and looks like some unanswered questions will finally be answered. Here are what fans are expecting from the cast and crew:
1. Emma Stone and Andrew Garfield's great chemistry! Stone (Gwen Stacy) and Garfield (Peter Parker/Spider-Man) are a real life couple, and their chemistry was a success in the first movie. They bring their charm to their awkward, yet cute, scenes.
2. Garfield said on the "Ellen DeGeneres Show" that the sequel has more comedy and action than the first film. Fans can expect more wittiness, including Peter Parker's awkward, nerdy and charming sense of humor.
3. Lots of villains in this movie! The film introduces Harry Osborn of Oscorp, who eventually becomes the Green Goblin. Sorry ladies, no James Franco this time, but Dane DeHaan's performance looks promising. The movie also introduces Max Dillon, a fan who idolizes Spider-Man and becomes his villain, Electro (played by Jamie Foxx).
4. Based on the trailer, it appears we can finally see what happens to Peter Parker's parents. Peter is told by his Aunt May and Uncle Ben in the first film, that his parents died in a plane crash. Peter Parker may finally get some answers and closure. But is there ever really any closure in superhero movies?
5. Lastly, fans are anxious to know if Gwen Stacy has a fatal ending. Emma Stone didn't confirm or deny anything on Ellen's show. In the comic book, Stacy does have a fatal ending, but will the movie take a different turn?
Watch the rest of the "Ellen DeGeneres Show" with the cast and look for clues in the trailer.
Reach Staff Member Tanya Mardirossian here.