Nation and World
World Wide Web Turns 25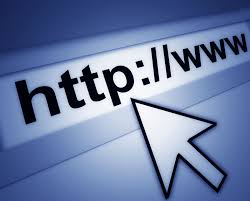 Happy Birthday to the World Wide Web!
Today marks 25 years since a proposal was submitted for what would, eventually, become the Internet as we know it today.
British computer scientist Tim Berners-Lee was the brains behind the idea for a "global hypertext markup system."
In the beginning, Berners-Lee created the Web simply to improve the efficiency of his work at CERN, a European nuclear research group.
However, Berners-Lee soon realized that the usefulness of his idea could extend far beyond his original intentions.
Berners-Lee originate the first Web browser using one of the computers sold by Steve Jobs' NeXT company.
It was not until he later created the first Web pages that the World Wide Web actually became a reality.
In 1993, the Web began to gain widespread popularity thanks to the release of the Mosaic Web browser, which allowed for the display of images, rather than just text.
The Web continued to expand after Microsoft introduced its free browser, Internet Explorer, that was included with Windows 95.
By 1998, with the advent of Google search, the Web had asserted itself as an invaluable asset to American society.
Contact Executive Producer Jackie Giordano here.