Los Angeles and Region
Watts Community Responds To Jordan Downs Redevelopment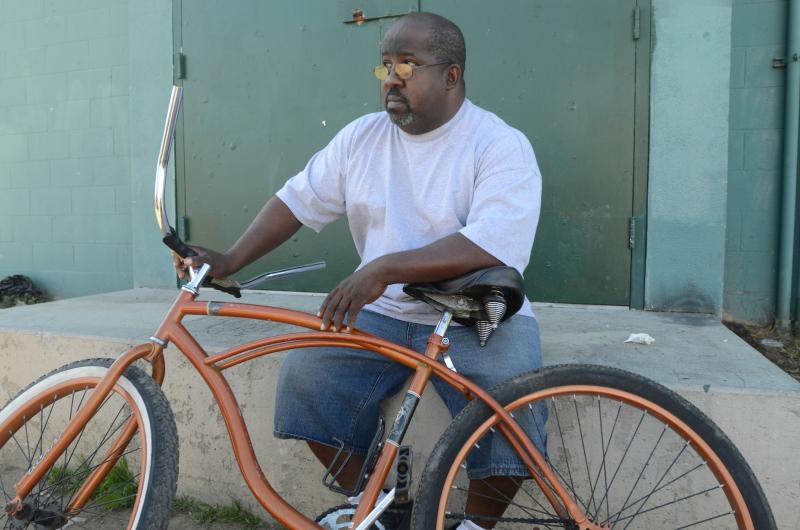 I drove into Watts not expecting much, but definitely expecting more than what I saw. Based on common media portrayals of the city I imagined something similar to tract housing, or what I've seen in the poorer areas of the San Gabriel Valley.
But, as I drove up, I saw identical buildings with identical doors numbered off, unkempt sidewalks, and a family hosting a car wash to raise money for the funeral of a loved one.
A city stuck in its riotous past, Watts is notorious for its reputation as one of the more dangerous areas in Los Angeles. When people think of Watts, they think of the Watts Towers, the 1965 Watts riots and the 1992 Los Angeles Riots. Now, however, the Housing Authority of the City of Los Angeles (HACLA) is looking to transform the public's perception of Watts from a "ghetto" to a vibrant, urban village.
READ MORE: Jordan Downs Redevelopment To Create A Revival In Watts
HACLA is attempting to redevelop the area, starting with the Jordan Downs housing project. Built in the 1940s as the first Veteran's Housing Project in the country, Jordan Downs is currently a public housing apartment complex for low-income families in the Watts area. The redevelopment of Jordan Downs will include facilities such as a new gym, recreation center, a pool and programs like HACLA's Family First Plan.
HACLA's master plan claims that the project is intended to "positively transform resident and neighborhood life" by building new facilities, offering more resources and creating jobs. By making community inclusion and involvement its top priorities, the long-term goal is to make current residents feel more unity and pride in the broader community of Watts.
For now, HACLA is focusing its efforts on improving Jordan Downs; yet the community has mixed feelings. Although people fear being forced out, the excitement of a shopping center, new housing units and an all-around more vibrant area overcomes the fear for most current residents. With the revamping of Jordan Downs, residents have been given a new hope when it comes to the future of Watts. Things are sure to change, but the question remains whether the current residents are going to get to stay to see those changes.
READ MORE: Police, Residents Discuss Reasons Behind Watts' Falling Murder Rate
Most of the Jordan Downs residents are excited for the redevelopment even though they worry that they may not be able to stay in Jordan Downs, a place that has been home to some for as long as 20 years.
17-year-old Jordan Downs resident, Cindy Memije, is eager for the construction to begin, even though she remains unsure whether or not she'll be able to stay.
"We're concerned about the people who are actually going to buy the houses," said Memije. "And if they're [HACLA] actually going to give more chances to the people who are here because they're low-income."
Memije and her family said they have not heard from HACLA about when they'll have to move out once the redevelopment starts.
"If we're given the chance to stay, we're going to stay," said Memije. "We really like it here and the redevelopment."
As the redevelopment has yet to break ground, Memije still has her concerns, as do many other Watts residents.
READ MORE: Memories Of King/Drew Hospital: Life And Blood Of South L.A.
The dynamic of gang violence and tension that has always affected life in Watts is an unpredictable variable that affects who will end up staying in the new Jordan Downs development.
Jordan Downs, Nickerson Gardens and the Imperial Courts housing projects are thought to be at the root of the divisive neighborhood tensions. Residents from the housing projects rarely interact with each other due to fear caused by the intense inter-gang conflicts.
Dwight Cole, 55, has been living in and near the Imperial Courts housing project for 35 years, ever since he moved back to retire from his military career in the National Guard. He's been in and around for a long time —having witnessed decades of growth and decay in the community.
"I advise you to take a lot of pictures because people are going to be saying, 'This is how it used to look,'" said Cole, when asked on if changing Watt's "ghetto" and dangerous stereotype is truly possible. Cole spoke assuredly of the future changes in Watts. According to Cole, if the Jordan Downs redevelopment begins, Imperial Courts and Nickerson Gardens are next in line.
READ MORE: Gang Intervention Graduates Build An Army Of Peace
HACLA has been a driving force in stirring up pride for Watts as a whole, rather than merely supporting the single housing project. Their goal appears to be increasing feelings of unity and co-existence within the Watts community in place of the faction pride that currently divides the neighborhood, leading to verbal and physical altercations.
"The tension between all the housing projects won't change," warned Cole. He doesn't think that creating a physically nicer area will automatically ease tension between all the housing projects or fix the long-standing economic problems.
He's aware of the "one-for-one" housing replacement and employment opportunities that the redevelopment will create, but the idea of Jordan Downs residents being forced out is still a very real possibility.
Similar attitudes of skepticism were very apparent in Jordan Downs, but for another reason.
READ MORE: The Many Faces Of USC: Watts
Crime rates have decreased recently because a lot of the resident gang members have gone to jail, but some people think that the redevelopment will cause the steadily decreasing crime rates to spike back up due to vandalism by other housing projects.
"Every time there's new property, everyone wants to destroy it," said 18-year-old Juan Sanchez.
Many residents also remain doubtful that the redevelopment will even happen. Talks of the redevelopment have been in the air for so long (since the acquisition of nearby land by HACLA in 2008), some residents, like Memije, are just excited that it's finally been approved to start. However, it's left others skeptical.
Resident Juan Sanchez, doesn't believe that they will actually break ground. He's been living in the Jordan Downs housing project for four years, and it's been in the talks since.
With all the skepticism and uncertainty if current Jordan Downs residents will be able to stay, transparency from HACLA seems to be an issue. Uncertainty has given way to skepticism, as residents wonder about whether or not they will be able to stay in Jordan Downs and about the legitimacy of the plans altogether. Not one resident has heard anything from HACLA regarding the redevelopment and what will happen to them during and after.
Nonetheless, great things are happening in Watts. HACLA has a plan that is to improve life in Watts, while deflating any qualms about displacement of the current Jordan Downs residents.
Reach Staff Reporter Katie Chen here. Follow her on Twitter here.