Entertainment News
Top 9 Best Buzzfeed Quizzes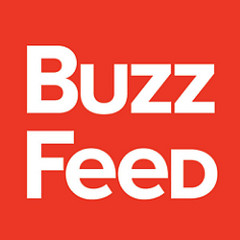 Picking the nine best and funniest Buzzfeed quizzes seems to be near to impossible, but there are a couple that have really been making the rounds on social media. Here is a list of our favorite Buzzfeed quizzes, and why:
1) Where In Los Angeles Should You Live?
This quiz pertains to all of us Angelenos. It tells you where you should actually live, and gives you hilarious reasons as to why that neighborhood would be perfect for you.
2) Which Popstar Should Be Your Best Friend?
We've all wanted to be best friends with a celebrity, and here's your chance to see who would be your perfect match.
3) Which Possible Illuminati Member Are You?
Yeah, it's silly. But most Buzzfeed quizzes are. Take the quiz to see which Illuminati figure you'd be, and you might even be surprised about who is allegedly part of the Illuminati club!
This quiz is hilarious. Not only do the questions strive for a giggle, but the end result will make you laugh as opposed to making you feel sorry for yourself.
Even if you aren't into rap, it's a fun quiz to take. Results range from Kanye to 50 Cent - find out who you are.
6) What Would Be Your Fate In The Hunger Games?
Think you could survive the Hunger Games? Everyone seemed to love this movie, and now it's your time to shine in the arena. May the odds be ever in your favor.
7) Which Disney Princess Are You?
This quiz blew up on social media a few weeks ago, and it seemed to be on point with results. Go back in time and relive your favorite Disney movies, and find out which gorgeous Disney princess you are at the end of it.
8) Which 'Friends' Character Are You?
There's probably not one person out there that doesn't like this show, so why not take a quiz with our favorite friends? Also, you might find out that your favorite character resembles you more than you originally thought.
9) What Career Should You Actually Have?
Like the Disney quiz, this one was all over Facebook a few weeks back. Everyone seemed to love/hate their results, but it achieved some laughs. See what you should actually be doing in life, and if it's time for you to reconsider your career choice.
Reach Executive Producer Beatrice Verhoeven here. Follow her on Twitter.