International
Taiwanese Protest Trade Pact With China, Say It Violates Democracy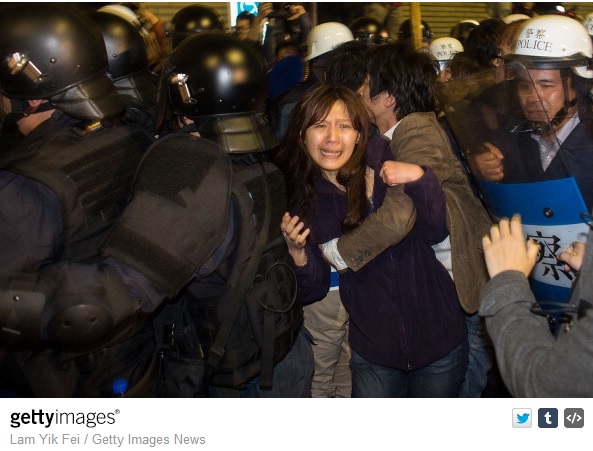 For over a week, students in Taiwan have been
protesting a controversial trade pact
with China that they believe has not only violated their democracy, but will also lead to increased Chinese influence over the island nation, which the Chinese government has repeatedly vowed to take by
force
.
The pact will create closer economic ties between Taiwan and China by opening up dozens of companies to both nations. Students fear that this will allow China to put pressure on Taiwan, threatening the democratic freedoms of their "breakaway province."
Despite these protests, President Ma Ying-jeou said he remains committed to the pact and will not back down. According to a poll conducted by the Taipei Times, 80.9 percent of the population opposes the trade pact, and many said that they do not know much about the its terms in the pact—giving way to protesters' concerns about the lack of transparency.
READ MORE: China And Taiwan Meet After 65 Years
The pact was negotiated behind closed doors because of fear of repercussions from Taiwanese citizens, and signed by negotiators in June 2013. The pact will go into effect as soon as Taiwan's legislators sign it.
Protestors see this as a violation of the democratic process since they were never told about the terms of the pact. Students in particular are upset, as it will dramatically affect their jobs in the future; they fear that an influx of Chinese workers will make it difficult for them to obtain jobs once they leave school.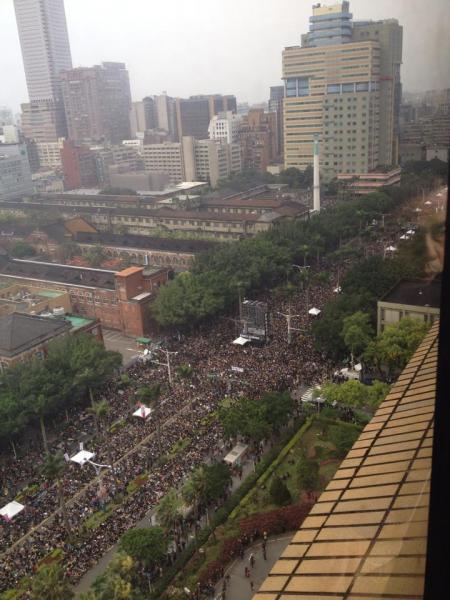 "It could be an indicator of what democracy could lead to if the situation is not properly handled," according to Jeremy Shen, a sophomore from Taiwan in USC's Marshall School of Business.
Former President Lee Teng-hui, known for his democratic reforms in the 90s, publicly supported the protestors, saying "people should not call the young people taking part in the pact protest 'mobsters' because they are voicing their views and they care about the country's future."
"To see the country how it is today, makes me want to cry," he said in a tearful statement.
READ MORE: Taiwan Today: A Modest Paradise
A USC student from Taiwan who wished to remain anonymous out of fear of repercussions in Taiwan said it was sad, "knowing what [she] believed in... can be so easily... given away by [the] government."
"It's about our lives, it's about our story, our identity and culture," she added.
Protestors have occupied many government buildings in Taipei, including the parliament, cabinet offices, and the Executive Yuan. Inside, they hung banners and held rallies, voicing their opinions against the deal.
In the past couple of days, Taiwanese riot police have begun using wooden batons, riot shields and water cannon to evict the protestors. As a result, over one hundred protestors were injured.
Many have accused the police of using excessive force, though National Police Agency Director-General Wang Cho-chiun claimed that during the protests, "all police officers observed the code of conduct." Photos and videos (English version here) posted on Apple Daily, however, how show dozens of severely beaten protestors.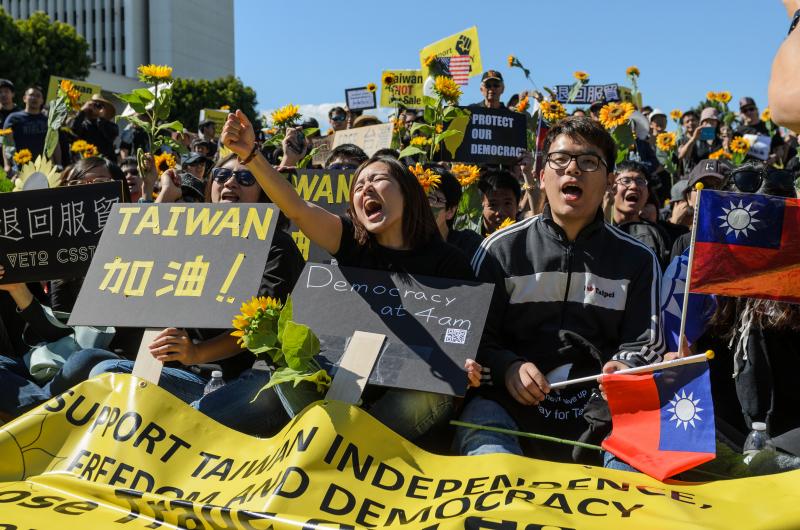 On March 30th, thousands of people in over 80 cities around the world, including London, Paris and Berlin, rallied against the trade deal in a world wide demonstration in support of the protestors. In Los Angeles, over 900 people
gathered
outside the Los Angeles Federal building to speak out against the trade pact, according to event organizers. Demonstrators gave speeches, sang songs and stood by the road to raise awareness. California Aseemblyman Tim Donnelly made an appearance to voice his support, saying "freedom sounds the same in every language."
UPDATE: This story has been updated with additional pictures and coverage of the demonstrations on 3/30.
Reach Staff Reporter/Photographer Benjamin Dunn here.