Music
Spice Girls And Backstreet Boys May Unite For World Tour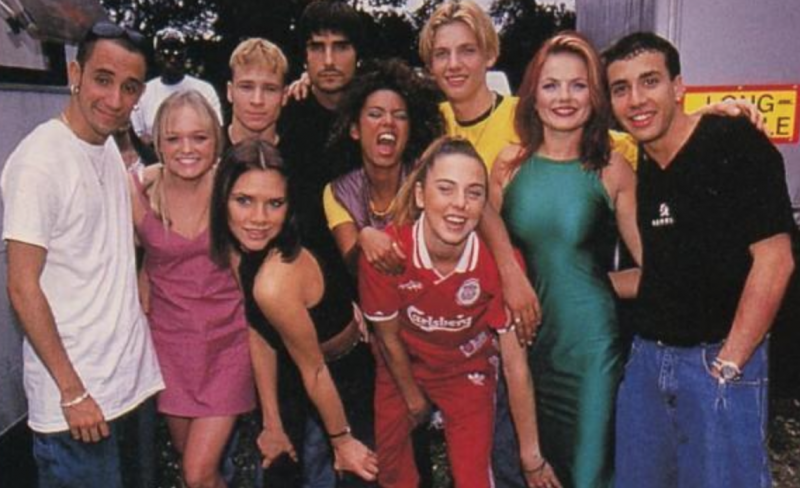 This is some
amazing
news.
According to The Sun, Backstreet Boys member Brian Littrell let it slip that the two powerhouse musical groups could possibly join forces for a world tour.
"We are actually in early talks about maybe doing a world tour together with the Spice Girls," he said.
The Spice Girls haven't performed together since the closing ceremony of the 2012 London Olympics, so any reunion with them involved would obviously be epic, even without Victoria Beckham.
Nothing is set in stone quite yet, and there is a chance that this fantasy collaboration might not take place. But, the tiny glimmer of hope is still enough to get irrationally excited about.
Sure, neither group is exactly in their prime anymore, but hardcore nostalgic fans would leap at the chance to watch both 90's pop bands sing and dance on stage once more.
Let's just all keep our fingers crossed and pray that this sweet dream comes true. Until then, let's take a look back at 13 of the best Spice Girls and Backstreet Boys' jams for old time's sake.
You know you love them.
"Quit Playing Games (With My Heart)"
"Everybody (Backstreet's Back)"
"Too Much"
"Larger Than Life"
"Spice Up Your Life"
"Show Me The Meaning Of Being Lonely"
"Shape Of My Heart"
"Stop"
"Wannabe"
"I Want It That Way"
Reach Executive Producer Gabi Duncan here. Follow her on Twitter.