California
Sandra Fluke Visits USC College Democrats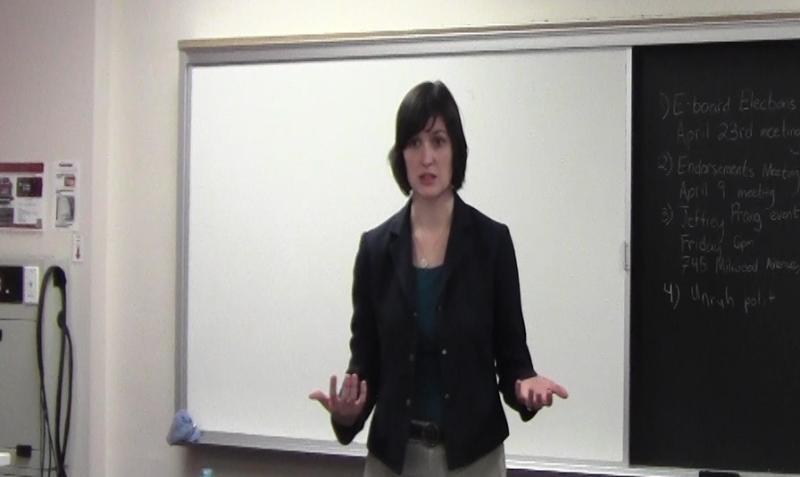 Sandra Fluke, a candidate for California's 26th state Senate district, discussed fracking, reproductive health and workers' rights Wednesday in her visit with USC's College Democrats.
Fluke gained national attention in 2012 after testifying before Congress on the importance of comprehensive coverage for reproductive health. The district Fluke is hoping to represent is in West Los Angeles and includes Hollywood, Pacific Palisades, Santa Monica, Palos Verdes and other coastal cities.
Fluke discussed her career as a prominent social justice attorney and a progressive legislative advocate.
According to Fluke, there is a shortage of progressive legislators in Washington D.C. because of political gridlock. She cited Sen. Elizabeth Warren of Massachusetts and Rep. Debbie Wasserman Schultz of Florida, however, as leaders who are paving the way for a cohesive progressive movement.
"People are crying out for a new generation of progressive leadership," Fluke said. "We are the ones standing up and doing it."
Fluke then gave her take on a range of contentious policy issues and described her own activist efforts.
On the topic of employment rights—an area she has championed—Fluke stated, "I am proud to say that here in California, we became one of the first three states to pass a Domestic Workers Bill of Rights," attributing the legislation's success not to herself and other advocates, but to the organized grassroots efforts of domestic workers in Los Angeles.
"I understand that legislation is not passed by a legislature and signed by a governor," she said. "Legislation is passed by a community... I will be the kind of legislator that draws on the community, to make sure we get legislation through."
Fluke, also deeply involved in the fight for LGBTQ rights in California, recently co-founded a statewide coalition to make sure that LGBTQ individuals were not discriminated against in family courts. Fluke noted that her experience as a social justice attorney has provided her with unique insight into the nuances of family courts and its tendency to limit the rights of LGBTQ individuals and families.
In addition, Fluke talked about reproductive freedom, the policy area that originally put her in the national spotlight.
Fluke is currently partnering with California State Senator Holly Mitchell on a bill that she describes "will make sure women who receive public assistance are able to fully exercise their reproductive choice options."
"Unfortunately, right now there is some economic coercion going on for poor women in California," she said.
Fluke expressed readiness to work for this vulnerable population, if elected.
"If I accomplish nothing else in this process, I want to bring people into the political process who haven't been a part of it before. I want to show them that this is a way that change can happen."
Fluke then turned to address topics that specifically concern college students.
As a part of an organization called Young Invincibles, Fluke has worked to address the economic problems facing the Millennial Generation, including health insurance access, unemployment rates, and student loan debt.
"We need to have a representative of this generation in Sacramento," said Fluke.
If elected, she plans to connect colleges and universities with employers on "Silicon Beach" to make sure new workers have the necessary skills for high-tech jobs.
When asked to give advice for college students interested in politics, Fluke added, "You guys hold a special place in my heart because I was a student activist. We are the antidotes to apathy."
The primary election for the California state Senate will take place on June 3, 2014.

Reach Contributor Saharra Griffin here.