Health
Quick Treadmill Workouts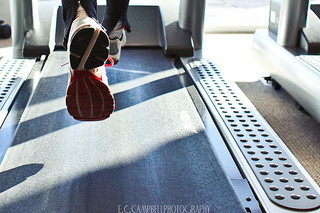 If you are one of those people that dread stepping onto the treadmill or don't have an hour to spare to burn a sufficient amount of calories, don't worry! There are plenty of quick treadmill workouts that will leave you energized and dripping in sweat.
1. Interval Training
Interval training is a great way to make a quick treadmill session worthwhile. Running for 10 minutes, then walking at a speed of 4.2 mph at an incline of 15% for 10 minutes, and then repeating works wonders. It makes the time go by faster, works every muscle and burns an intense amount of calories. Check out this awesome Yahoo! Sports article to see why interval training is amazing. While running, you will look forward to walking at the 15% incline and vice versa, which will make time fly by!
2. "Shape up" By Lauren Conrad
Lauren Conrad regularly posts great treadmill workouts, catering to those of us with tight schedules. She takes a one hour workout and shows us how it can be done in just 30 minutes - including some low resistance training. Once again: interval training is key.
Treadmill warm up - 3 minutes
Push-ups on knees - 3 minutes
Treadmill at 6.0 mph - 5 minutes
Jump-change lunges - 3 minutes
Treadmill at 6.5 mph - 5 minutes
Sumo Squats - 3 minutes
Treadmill at 7.0 mph - 5 minutes
Sit ups + bicycle crunches - 3 minutes
3. Lauren Conrad's "Fat Burning Treadmill Workout"
If you're simply looking to up your running game, Lauren Conrad also includes a "Fat Burning Treadmill Workout." It ranges from a slow jog to a fast sprint that might make you want to collapse right there in the gym, but Lauren swears by it (so we should too). Click here for the awesome workout.
4. HIIT
The blogger behind "Blonde Ponytail" reveals her post-baby workout, swearing by a quick 20-minute workout. She keeps her workouts short and simple, but that doesn't mean you won't be dripping in sweat by the end of it:
0-2 minutes: Run at 6 mph at 1% incline
2-6 minutes: Run at 10 mph at 2% incline
5-8 minutes: Run at 6 mph at a 1% incline
8-12 minutes: Run at 10 mph at 3% incline
12-14 minutes: Run at 6 mph at 1% incline
14-18 minutes: Run at 10 mph at 2% incline
18-20 minutes: Run at 6 mph at 1% incline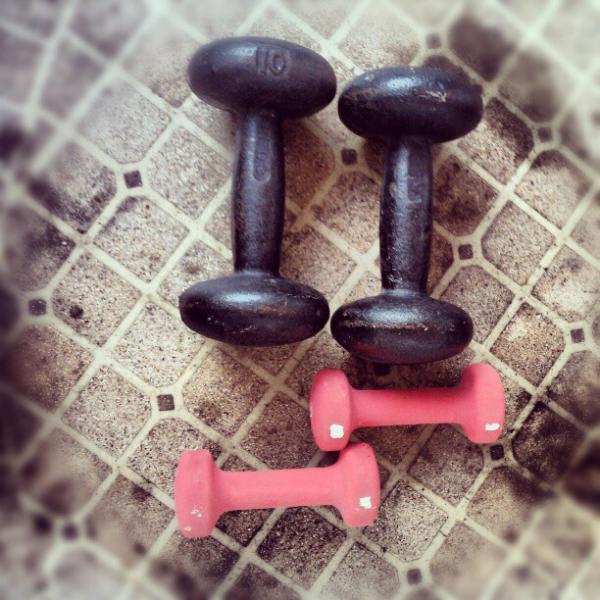 5. Treadmill Tabata
Treadmill tabata, according to SheKnows.com, is a killer 20-minute workout. It incorporates running, jump roping, squatting, push ups and planks, with short rests in between. According to the blog, taking a moment to breathe is very important, even if it is only for 10 seconds. Check out the workout here.
6. Agility Training
You don't have to limit yourself to simply running on the treadmill. Incorporate some of your favorite strength moves for some agility training to get the most out of your 20-minutes. Lunge on the treadmill's lowest speed, do high knees or butt kicks while you jog in place, or run backwards to get a great hamstring workout!
7. Arm Workouts
Grab a pair of dumbbells and get working on those arms while walking on the treadmill. You can do a chest press, tricep exercise, and shoulder press while getting your cardio fix.
As you can see, you don't have to torture yourself on the treadmill for an hour. Try one of these fun and quick workouts next time you hit the gym, and scorch calories in half the time!
Reach Staff Reporter Beatrice Verhoeven here. Follow her on Twitter.